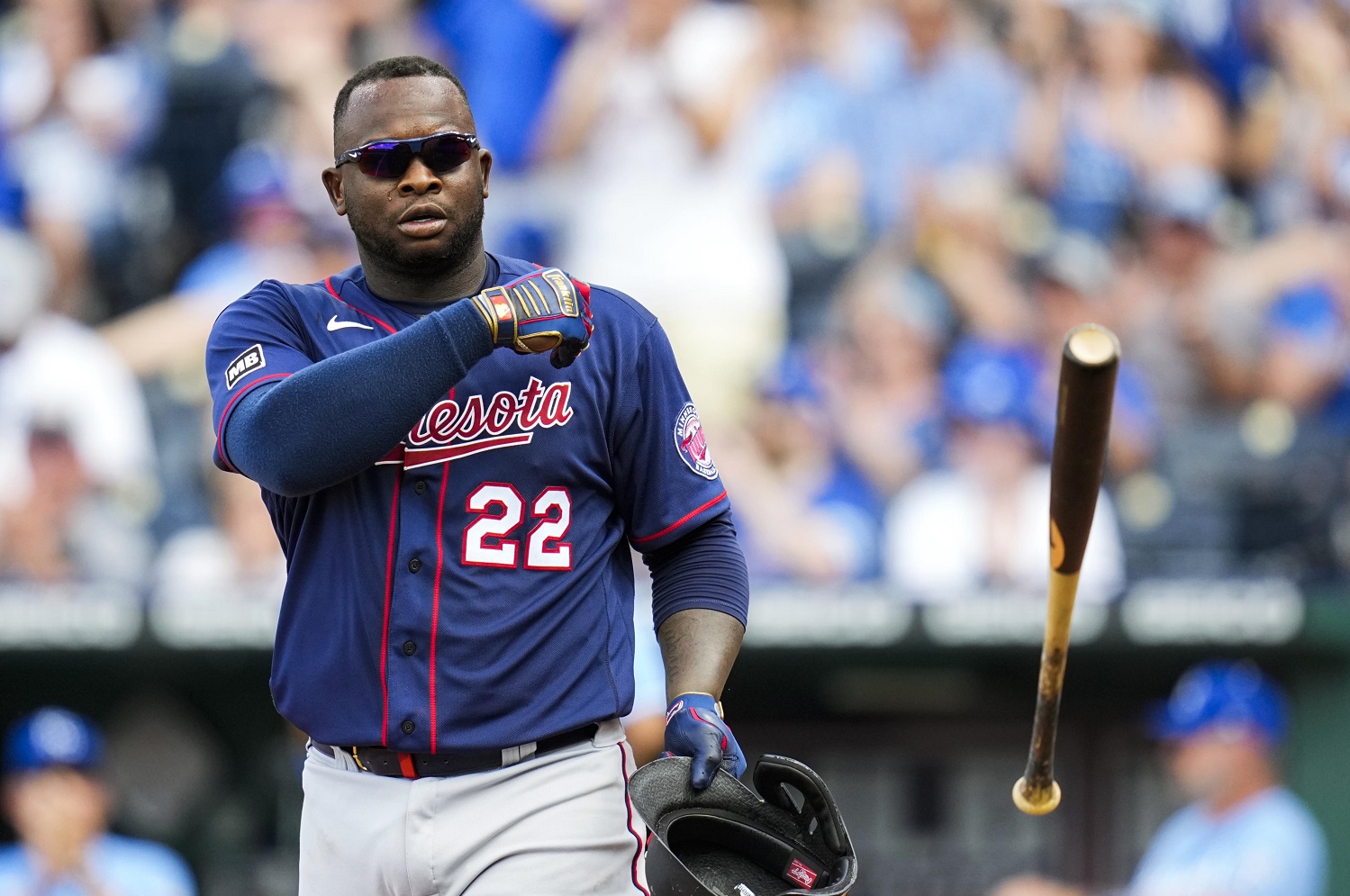 Image courtesy of Jay Biggerstaff-USA TODAY Sports
One theme from this grouping of lead stories from 2022 is power, home runs, and a lot of strikeouts. Again, we are counting down the Top 20 Twins Daily articles of 2022 by page views. The stories certainly created a lot of conversation, some good, some maybe less productive. 
Let's jump to the articles ranked #11 through #16.Jo
#15  Minnesota Twins Sign Joey Gallo 
December 16 
Theodore Tollefson
 
Coming off news that the Twins had been outbid on Carlos Correa by the Giants, the Twins ended the week by agreeing to terms with former All Star outfielder Joey Gallo. Many, if not most, Twins fans were not happy about the decision to give Gallo $11 million after he hit just .163 in 2022. 
However, Gallo was an All Star as recently as 2021 with the Rangers, and he's won multiple Gold Gloves as well. For a one-year, make-good type of deal, this makes a ton of sense. Where many fans question the decision is because the team already has several left-handed hitting outfielders at or near the big leagues. That includes Alex Kirilloff, Trevor Larnach, Nick Gordon, recently-DFAd Mark Contreras, and Max Kepler, who could soon be traded. However, with injuries, adding a guy with the type of potential that Gallo has might pay off. Or, it might not. 
#14  Hunter Renfroe Trade Target 
November 17
Cody Pirkl 
 
Twins Daily takes a lot of pride in being a great place for Twins content throughout the year, but especially during the offseason. Shortly after the conclusion of the World Series, the offseason begins and we all get a little excited about what our favorite team could do, or might do, or what we think they should do. That's why an article like this can do well. 
It was known that the Brewers were likely to trade the slugging Hunter Renfroe, and the Twins were believed to be looking for a right-handed hitting corner outfielder to team with the young lefties. Logical, to be sure, but by Thanksgiving, Milwaukee traded him to the Angels for three pitchers. 
#13  Looking to Find a Diamond in the Rough, the Twins Have Claimed Jewell 
August 17
Seth Stohs 
 
What was your favorite Jake Jewell Twins memory? Well, he posted an ERA well over five in his nine games with the St. Paul Saints. That was it.
The Twins were still in first place, but Cleveland and Chicago had cut their lead. The Twins needed pitching, so when the Cleveland Guardians DFAd Jewell, the Twins claimed the 29-year-old with 31 games pitched in the big leagues. Were Twins fans excited about this waiver claim, or did people just really like my creative, if not obvious, article title. 
#12 3 Twins Trade Targets to Watch 
May 22
Nash Walker 
Twins fans, ok, all fans, not only enjoy the offseason, but we really love the trade deadline. Before the end of May, Nash wrote an article looking at what the Twins' needs were at the deadline. What did he say that the Twins could use? 
Frontline Starter (they did trade for one of the top available starters, Tyler Mahle)
High-Leverage Reliever (the Twins acquired Jorge Lopez who was probably the best reliever in baseball for the first half of the season.)
Big Bat (the Twins traded Ian Hamilton to Cleveland for Sandy Leon, not exactly a big bat, but a big dude who was able to catch every other game while Ryan Jeffers was on the injured list.
Now consider how this list compares to what the Twins needed to acquire going into the offseason. In fact, think about what the Twins still need as we approach the New Year. 
#11  Miguel Sano's Looming Return 
July 2
Cody Christie 
 
It might be fair to say that Miguel Sano's baseball career and his time with the Twins has been a roller coaster. Immensely talented, Sano's career can be defined by home runs, strikeouts, an All Star appearance, and off-field issues. Despite some injuries, Sano did provide a lot of power to the Twins lineup at times, posting impressive hard-hit rates. 
Within a season, he could be streaky, and the streaks were extreme. He could carry a team for two months, and then he could look like he had never hit a baseball in his life for a month. His 2022 season began with a rough streak, and then he got injured and needed knee surgery. By July when he was approaching a return, Luis Arraez had taken over at first base, and Jose Miranda was coming off of a rookie of the month. How would Sano fit back into the lineup or even the roster?
Stop by tomorrow as we look at at some of the Top 10 articles at Twins Daily in 2022. 
Previous
Part 1: 16-20