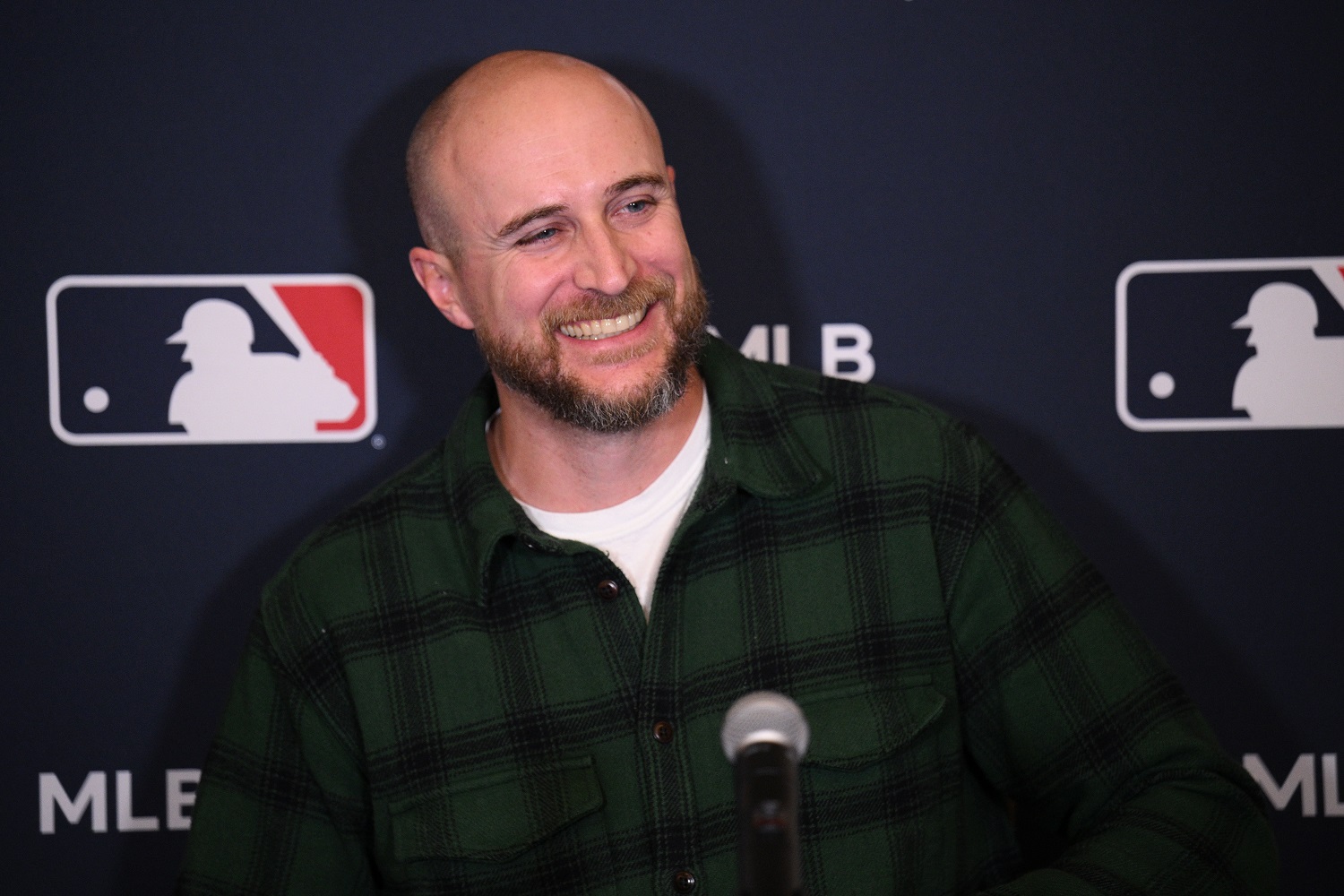 Image courtesy of © Orlando Ramirez-USA TODAY Sports
Derek Falvey and Thad Levine have been hard at work this offseason to supplement a Twins team coming off a second straight losing season. Rocco Baldelli would undoubtedly like to take Minnesota back to the postseason, and doing so in 2023 seems like a must. He gets Carlos Correa back for the long haul and has also seen Joey Gallo, Christian Vazquez, and Kyle Farmer be added.
Winning 101 games didn't happen by accident, and blasting as many home runs as the Bomba Squad did is something we won't likely see again. I don't think it's fair to suggest that we'll see franchise record-level results in 2023, but that doesn't need to take place for this iteration of the Twins to be better.
Put simply, the roster as it stands now is more talented than what we saw in 2019. Going position by position, there is a lot to like.
Catcher
Gone are Jason Castro and Mitch Garver. Instead, Vazquez has been inserted alongside Ryan Jeffers. Garver was arguably among the best catchers in baseball during his torrid 2019. He won a Silver Slugger and posted a ridiculous .995 OPS. He was coming off just a 104 OPS+ the year prior, and that should be a bar the current tandem can clear. Jeffers has shown an ability to drive the ball and has an exciting offensive profile, but he needs to stay healthy. Vazquez isn't a juggernaut at the plate, but he's certainly not a slouch.
Infield
C.J. Cron and Jonathan Schoop represented an average veteran presence. Marwin Gonzalez was expected to produce coming off of inflated numbers from the Astros cheating scandal, and Jorge Polanco remained at shortstop following a PED suspension. It was a good-not-great collection on Opening Day. We have seen Jose Miranda break out at the minor league level, showing well in his rookie season. Now at third base, he'll be next to Correa, with Polanco on the other side of the diamond. It appears Minnesota is all in on Alex Kirilloff at first base, and that is a welcomed sight if it means he's healthy. There is substantially more upside with a superstar shortstop and some actual top prospects filling out the dirt. They'll need to play better defense, but this collection should rake.
Outfield
Byron Buxton and Max Kepler remain the same, but Eddie Rosario and Jake Cave are gone. It's pretty hard to be disappointed about additions like Joey Gallo and Trevor Larnach. Kepler may be moved at some point, but both the free agent and former top prospect bring plenty to the table. Gallo's bat may be his calling card, but he's an excellent defender at all three spots. We saw Larnach show off his arm from left field last year, and there has never been a question about the bat. Grabbing defensive insurance in the form of Michael A. Taylor certainly doesn't hurt either. Buxton will need to stay healthy, as has always been the issue, but this could be among the better units in baseball.
Rotation
Jose Berrios in 2019 may be better than anything the Twins currently have. However, gone are Jake Odorizzi, Michael Pineda, and Kyle Gibson. Sonny Gray, Tyler Mahle, Joe Ryan, Kenta Maeda, and Pablo Lopez should represent a much higher water level than that group. Mahle may be the best bet to look like an ace, and Lopez was acquired to raise the water level for the group as a whole. We don't know how Maeda will fare following elbow surgery, but he's at least back to 100%. The Twins also have good internal depth behind the initial starting rotation, and that's a good thing, given the need for spot starts along the way.
Bullpen
Trevor May and Taylor Rogers were the best arms in the pen of yesteryear. Now Pete Maki is working with Jhoan Duran, Jorge Lopez, and Griffin Jax. It's hard to overstate how good Caleb Thielbar has been and how good Jovani Moran could be. Ryne Harper was a nice success story in 2019, but Blake Parker and Trevor Hildenberger types didn't leave much room for error. Minnesota can't allow Emilio Pagan to sink them again, but there should be capable arms to bridge and close out games.
As a whole, it's almost a sweep when it comes to groupings that look better in 2023 than in 2019. What the 2019 squad did was perform on the field, and that remains to be seen from this contingent. They'll need to stay healthy, and they must go out there and prove it, but Baldelli should be excited by the look of his roster.