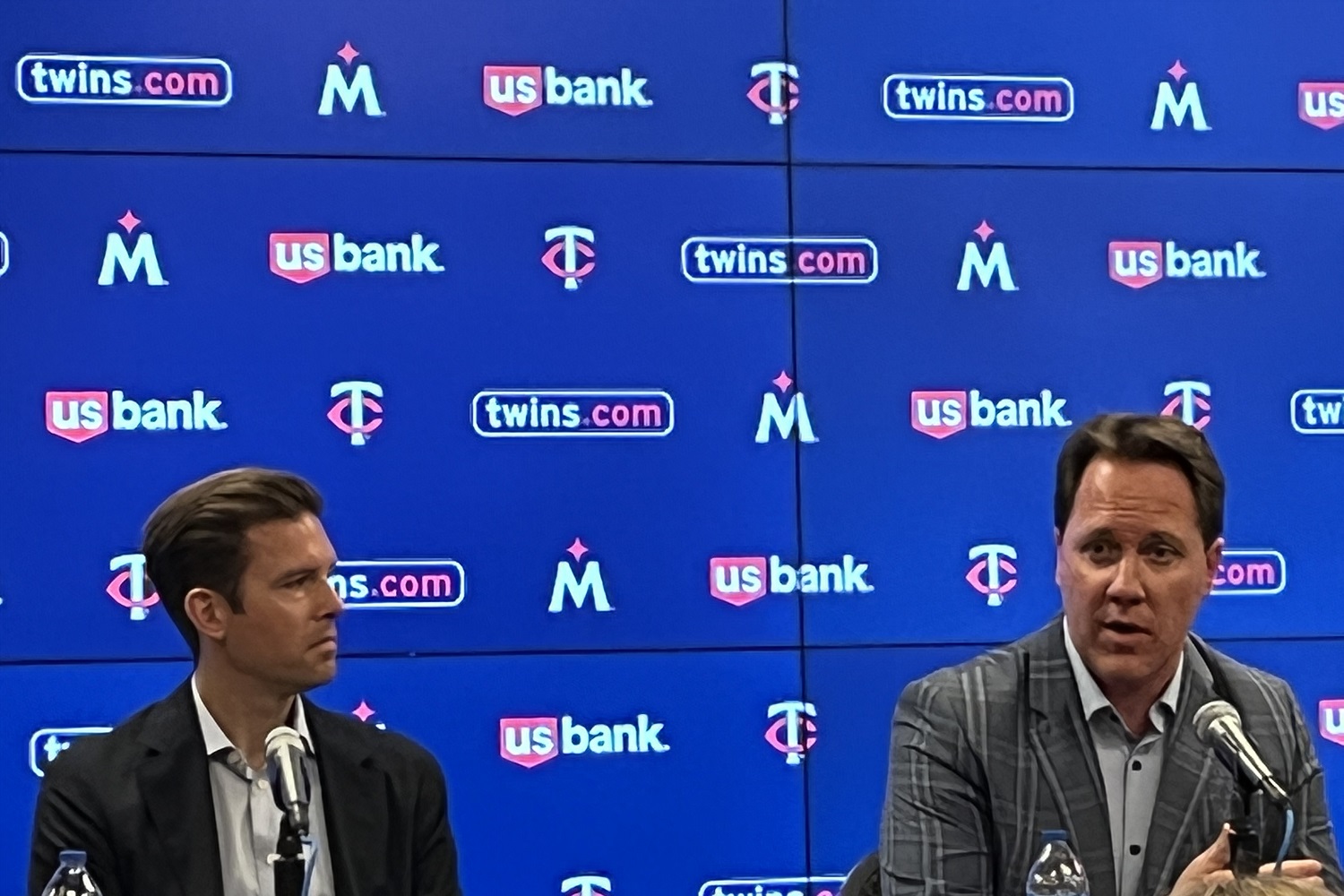 Image courtesy of John Bonnes, Twins Daily
The Twins have a specific goal toward which all of their decisions are ordered: sustained success. Although it is more difficult to say to a fanbase that has seen an 0-18 playoff streak reaching nearly 20 years, the best way to win a World Series is to make the playoffs as many times as possible. Octobers are weird, and anything can happen.
The Twins' strategy for reaching sustained success has become apparent. It can be summarized by a few precepts: develop a constructive core of young talent, fill remaining holes with veterans, and avoid long-term commitments that are not cost-controlled. Those guiding principles  placed them in the position to sign Carlos Correa to a six-year, $200 million deal this month, perhaps the biggest breaking of their own rules, though not entirely out of character.
I've combed through every transaction that the team has made since the 2016-2017 offseason, the first year that Derek Falvey and Thad Levine took over baseball operations, and I'd like to discuss some of them.
Let's start with the young core. Name a team that does not rely on amateur acquisitions, minor-league trades, and player development to provide the bedrock of its roster, and I will show you a front office not long for this world. (The jury is still out on the Mets, so hold on to that thought.) This thinking can go too far, such as in the pervasive attitude in the Terry Ryan regime that spending money on free agents was for poorly-run organizations, though those instances are few and far between.
Nonetheless, this Twins front office has shown a commitment to developing talent and constructing the roster around homegrown products. As can be seen below, most of the players on the current roster were either drafted by the organization or traded for as prospects. I've color-coded the table with red being pitchers, blue being catchers, green being infielders, and yellow being outfielders.
With the exceptions of Jordan Balazovic, Alex Kirilloff, Jose Miranda, Nick Gordon, Jorge Polanco, Max Kepler, and Byron Buxton, every member of this team has been acquired by the current regime. Balazovic, Kiriloff, and Miranda did not reach Class-A until 2018, and Gordon was in Class-A prior to the 2017 season, so their development has largely been a product of the regime. The other three have signed extensions.
Of particular note is the amount of red (pitchers) in the "draft" and "MiLB trade" columns. The team has had six seasons to build up a harem of young pitchers, and it may be a make or break year in 2023 with so many homegrown hurlers in the majors or high minors.
Regardless of the rest of the moves this offseason, the team will live or die based on the talent developed from within. Seeing this breakdown, is there anything that stands out to you?