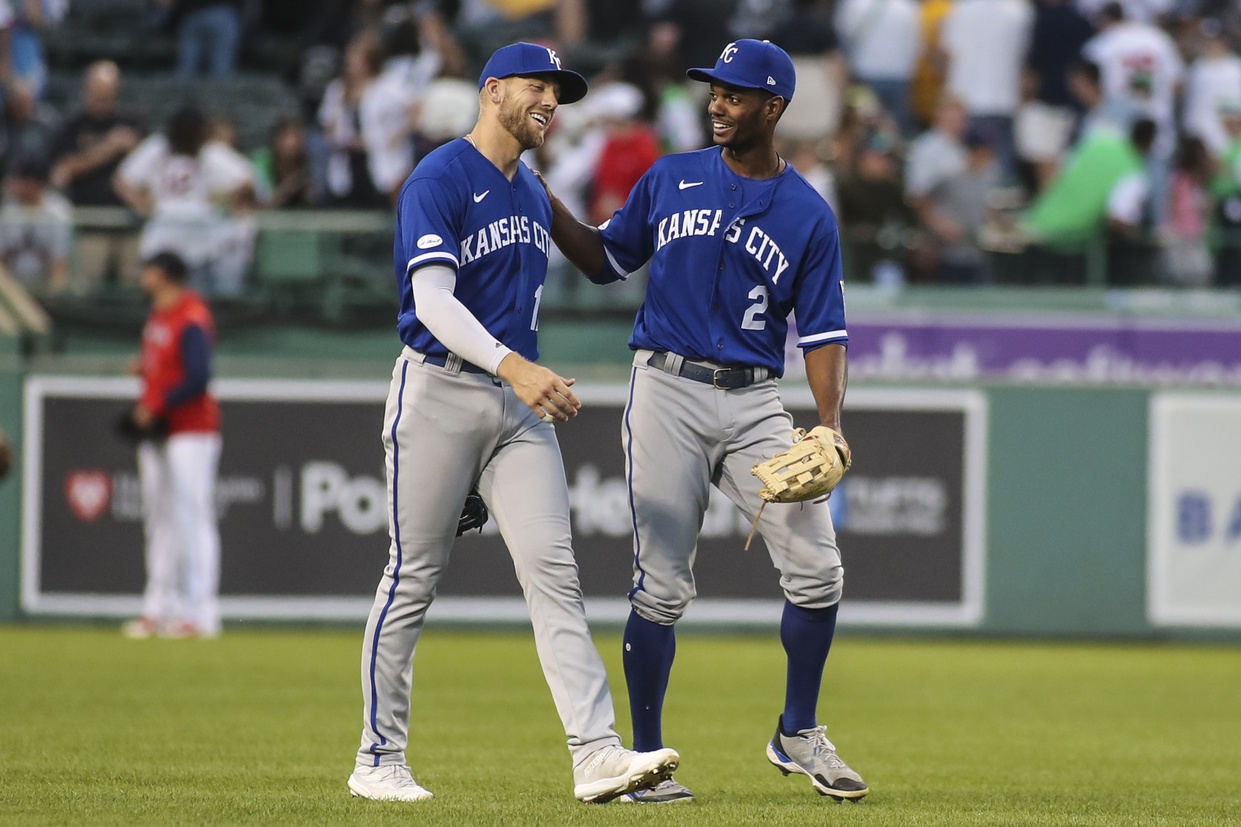 Image courtesy of Wendell Cruz, USA TODAY Sports
The Twins didn't make this trade to get Michael A. Taylor for his bat. He's here to play defense, and some very good defense in ccenter field Taylor won a Gold Glove in 2021 and joining the Twins alleviates the pressure for Byron Buxton pushing his physical limits to play every day in center field.
Taylor has also played the corner outfield positions in his career, but in the last two seasons, he's played exclusively in center. The acquisition of Taylor puts nine outfielders on the Twins' 40-man roster, as the Twins designated pitcher A.J. Alexy for assignment following the trade. 
As the roster currently stands, a Twins everyday outfield could consist of Joey Gallo in left, a Buxton/Taylor platoon in center, and Max Kepler in right. 
This off-season, Derek Falvey and Thad Levine have worked hard to address each of the Twins' issues and added depth at each position, and brining in Taylor solidifies a commitment to put the best possible team out there and ensure more playing time for Buxton when healthy. 
For a Twins team needing strong outfield depth after two chaotic seasons with centerfielder after centerfielder going down with injuries, Taylor provides hope that they can avoid having a player like Rob Refsnyder playing in center field because no one else is available due to injuries. 
The line of duty for center field behind Buxton and Taylor is likely to fall onto Gordon if either cannot play. The Twins have also said that Gallo can be an option in center if push comes to shove. 
Of course there is also the option of Celestino, who is now likely to start his season in St. Paul to hone in on his hitting skills that have not translated well in the Majors. 
Again, Taylor's hitting numbers don't jump off the back of his baseball card as he hit .254/.313/.357 (.670) in 2022. However, his fielding numbers per Statcast tell a different story.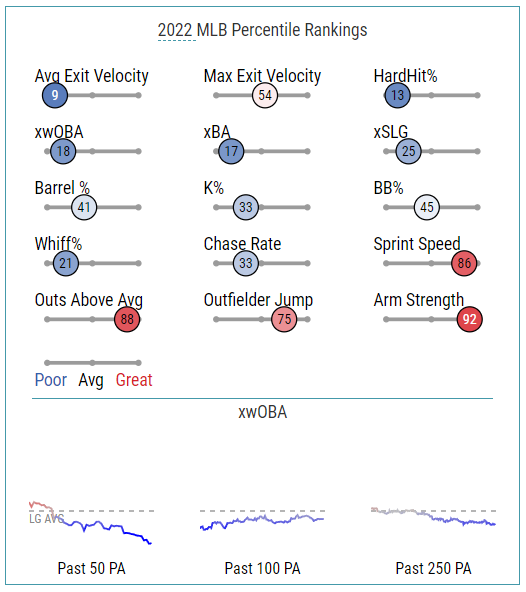 His percentile for arm strength ranks one percent higher than Buxton, two percent more than Gallo and 19 percent higher than Kepler. The only outfielder on the Twins 40-man who was in a higher percentile than Taylor for the 2022 season was Gilberto Celestino, in the 93rd percentile. 
One area where Taylor may shine for the Twins in 2023 is stolen bases. Taylor had just four steals in 2022, but he had 14 stolen bases in 2021. 
With Taylor in the outfield, Twins fans can take a sigh of relief that Buxton has a great chance to hit the 100 games played threshold for the first time since 2017. Plus if injuries are down in 2023 from how high they were in 2022. Many players will enjoy more playing time and needed rest days with the Twins depth in the outfield only growing stronger.