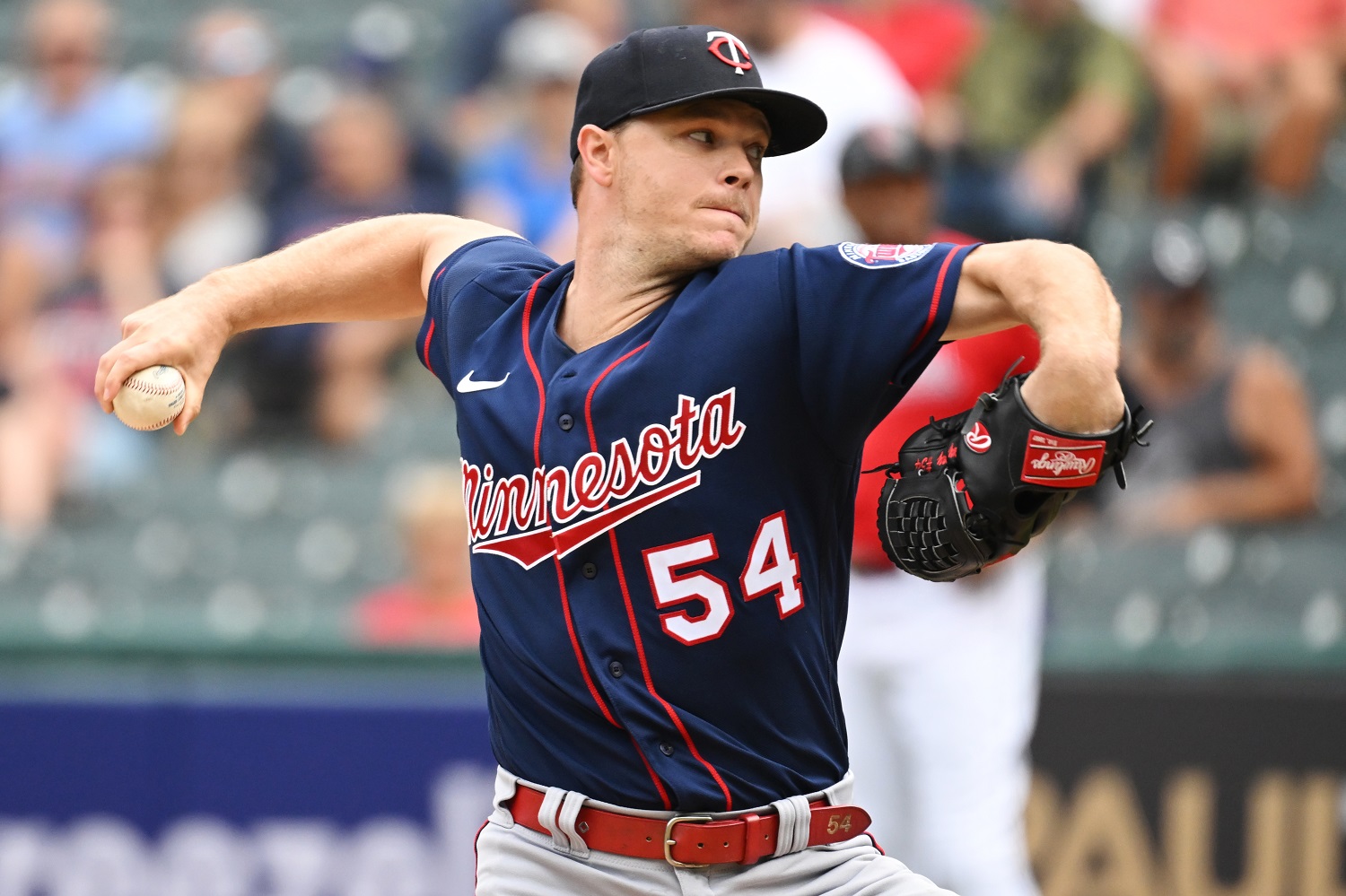 Image courtesy of Ken Blaze-USA TODAY Sports
We're quickly approaching Opening Day, and as the Minnesota Twins look to iron out their 26-man roster before heading to Kansas City, they'll continue to make cuts from the major league side of things. As the World Baseball Classic wraps up in the coming days, there will be a few players that return to camp as well.
Here's what I'm hearing and have observed through the past week of action:
Sonny Gray
Gray threw against the Boston Red Sox Single-A team on Wednesday afternoon. As expected, he was dominant. Ryan Jeffers came down to the back fields to catch the outing, and it was a bit more traditional. Not using pitch com, Gray did have a pitch clock set up behind the batter. He mowed down hitters, and during his final inning, allowed a Red Sox batter to start at first base in order for him to work from the stretch.
With Wednesday being his day to pitch, he is lined up for an Opening Day start against the Royals. It was Joe Ryan who captured that honor last year, but appears Gray will take it from here. He should have two more starts before the regular season kicks off. Gray could certainly be a difference maker on the mound for the Twins this year. Entering the final year of his deal, a strong season could earn another big payday.
Carlos Correa
He returned to Minnesota's lineup on Friday after missing some time following the birth of his son. He noted working out while away, and there is little reason to think he'll have any rust to knock off. Correa has been a pillar of preparation this year for Minnesota and could be in for a massive season during year one of the mega deal.
Nick Gordon
Thursday saw a return to action for Gordon. He had missed time following an ankle injury suffered on a defensive play. Rocco Baldelli had him at second base against the Rays and he went 1-for-3 on the afternoon. Gordon should again be expected to play a substantial amount in a utility role, and is a key part of Minnesota's 26-man roster.
Royce Lewis
Thursday morning saw Lewis doing sprint work on the Twins practice field before he stepped in the cage. Resuming hitting roughly a week ago, the stroke looked smooth as he sent a handful of batting practice balls over the fence. Returning from a second ACL injury, Lewis looks strong and back to form. He'll continue to rehab having been placed on the 60-day injured list, but should be an option for Minnesota come early summer.
Lewis did take live at bats on the back fields prior to the Twins game on Friday. He continues to do rehab work and has a bit longer rehab day on Saturday. I plan to talk with him following his workout, so be on the lookout for a more in depth interview in the coming days.
Alex Kirilloff
The good news is that Kirilloff is reportedly swinging with no pain. He has been seen smiling and upbeat following batting sessions and that is not something that Minnesota saw much of last season. The bad news is that he has yet to appear in any game action and time is running out. It remains to be seen how he will be utilized the rest of the way this spring, but logic says he'd need to get game action before being an option to start on Opening Day.
Kirilloff got in some love at bat work prior to Friday's action on the back fields. He does have a noticeable amount of wrist tape on his left forearm. The swing is still smooth, but it doesn't appear he lets it fly every time. He was struck out in a few at bats by Alex Phillips and Sean Mooney. It was nice to see him a bit more ramped up than the casual batting practice action Thursday.
Byron Buxton
Although he has yet to appear in a major league game this spring, Buxton is getting plenty of work in. He got five at bats during the Triple-A game on Thursday as Louie Varland worked against the Braves minor leaguers on the mound. Buxton batted second each inning and did not play the field. He finished his day with a walk and didn't have much opportunity to show off the wheels. Regardless of where the cuts are coming, it's good to see Buxton appears on track to go north with Minnesota.
Omari Daniel
The 2022 draft pick was taken in the 14th round last year and swayed away from college. He underwent

Tommy John

surgery not long after and never made his professional debut. He was in the lineup Wednesday for his first professional action. The speed was on display and is impressive. He's not a guy that appears on prospect lists, but the Twins did significant work to get him into pro ball and it's nice that he'll be completely healthy this year.
Hernan Perez
Minnesota continues to bring in depth and did so in the form of Hernan Perez. He is playing for Venezuela in the World Baseball Classic alongside of Pablo Lopez, Luis Arraez, and Eduardo Escobar. There shouldn't be much expectation for him to sniff the big league roster, but he can help at St. Paul. Perez hasn't accumulated much major league time of late but had a run with the Milwaukee Brewers.
Edouard Julien
He was incredible on a global stage during the World Baseball Classic. Going 7-for-13 with a pair of doubles and homers, the bat just continues to play. He'll return to Twins camp this week, and after being optioned earlier this week he's ticketed for more time in the minors. Triple-A is probably the next stop, but he certainly is making a compelling case that he belongs. Should someone miss time, his bat could be enough to warrant opportunity.
Lineups
The Tampa Bay Rays brought one of the worst lineups I have ever seen for their action against the Twins on Thursday. There wasn't a single player close to being a big-league regular that was in the lineup. Because that how spring training goes, Tampa won the game 2-0. It's certainly a good thing that the result doesn't matter. Joe Ryan did work four innings and punched out five. That would put him on track to start Minnesota's second game of the season. He should have two more outings before heading north.
What other Twins questions or comments do you have as spring training continues on?