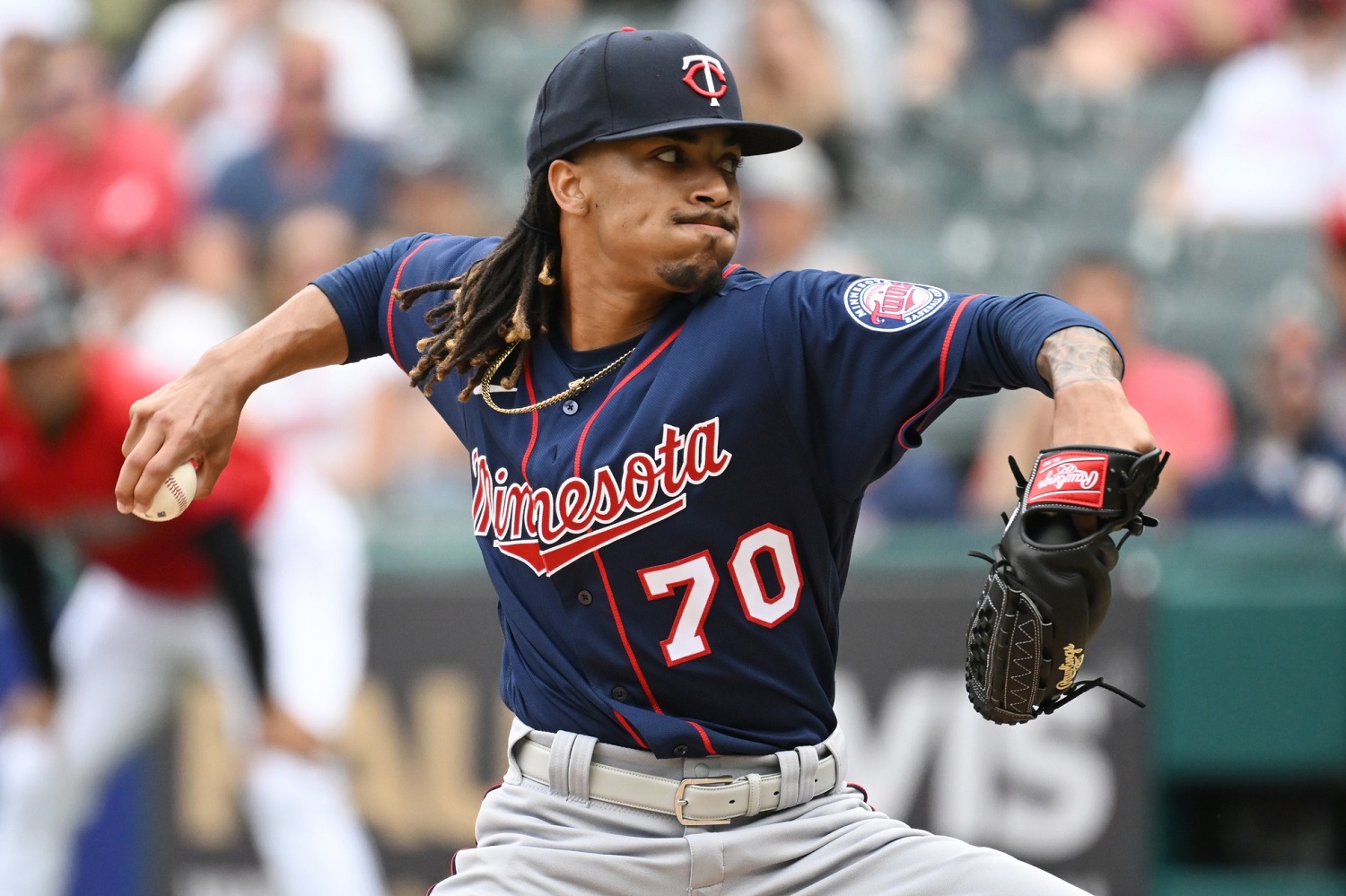 Image courtesy of Ken Blaze-USA TODAY Sports
The Texas Rangers signed Ronny Henriquez as a 17-year-old from the Dominican Republic. He was given a $10,000 signing bonus, which can be seen as a bargain on the international market. His small stature likely drove down his value as he was 5-foot-10 and 150 pounds back in 2017. The Rangers waited until the 2018 season for Henriquez to make his professional debut. 

In the 2018 Dominican Summer League, Henriquez showed why the Rangers were impressed with him. In 11 starts (58 innings), he posted a 1.55 ERA with a 0.78 WHIP and a 79-to-8 strikeout to walk ratio. He dominated opposing hitters as he held batters to a .466 OPS while striking out in nearly 38% of their at-bats. He'd need to prove those numbers weren't a fluke as the team moved him stateside for 2019. 

At Low-A, Henriquez struggled for the first time in his professional career, but it would be tough for any pitcher to live up to his professional debut. In 21 appearances, he posted a 4.50 ERA with a 1.44 WHIP and 10.9 K/9. He allowed three runs or fewer in 18 of his 21 appearances. Henriquez was nearly three years younger than the average age of the competition at his level, with all but 10 of his at-bats coming against older batters. 

Henriquez spent the 2020 COVID season living at the Rangers village dorm in Arizona, which provided access to the team's spring training facilities. He was allowed to work out with protocols in place, but like many prospects, he didn't have formal workouts until the team's fall development camp. Henriquez must have impressed during camp because Texas continued to be aggressive with him in 2021. 

With a new minor league season, Henriquez began the year at High-A, where he posted a 3.75 ERA in five starts. Then he was promoted to Double-A, where he was 3.7 years younger than the average age of the competition. In 16 appearances (11 starts), he posted a 5.04 ERA with a 1.18 WHIP. He continued to strike out more than ten batters per nine innings, but home runs became an issue as he allowed 1.9 HR/9 after his promotion. There were areas for improvement, but he'd shown enough to be added to the Rangers' 40-man roster. 

One of Minnesota's targets for the 2022 offseason was acquiring a starting shortstop. The Twins dealt Mitch Garver to the Rangers for Isiah Kiner-Falefa and Henriquez. During his age-22 season, Henriquez was five years younger than Triple-A competition. He made 14 starts and ten relief appearances with a 5.66 ERA and a 1.39 WHIP. He only faced a younger batter in one plate appearance this season, but he continued to have 10 K/9. 
Many consider Henriquez a top-20 prospect in the Twins organization. He has three above-average pitches that he can use to get outs. His fastball can hit in the upper 90s and has high spin rates that help him miss bats up in the zone. Henriquez also uses a slider and a changeup that has improved as he has climbed the minor league ladder. He will likely need to repeat Triple-A next season as the team decides whether or not he can be a starter.

What have been your initial impressions of Henriquez? Do you think he fits into the team's long-term plans? Leave a COMMENT and start the discussion.