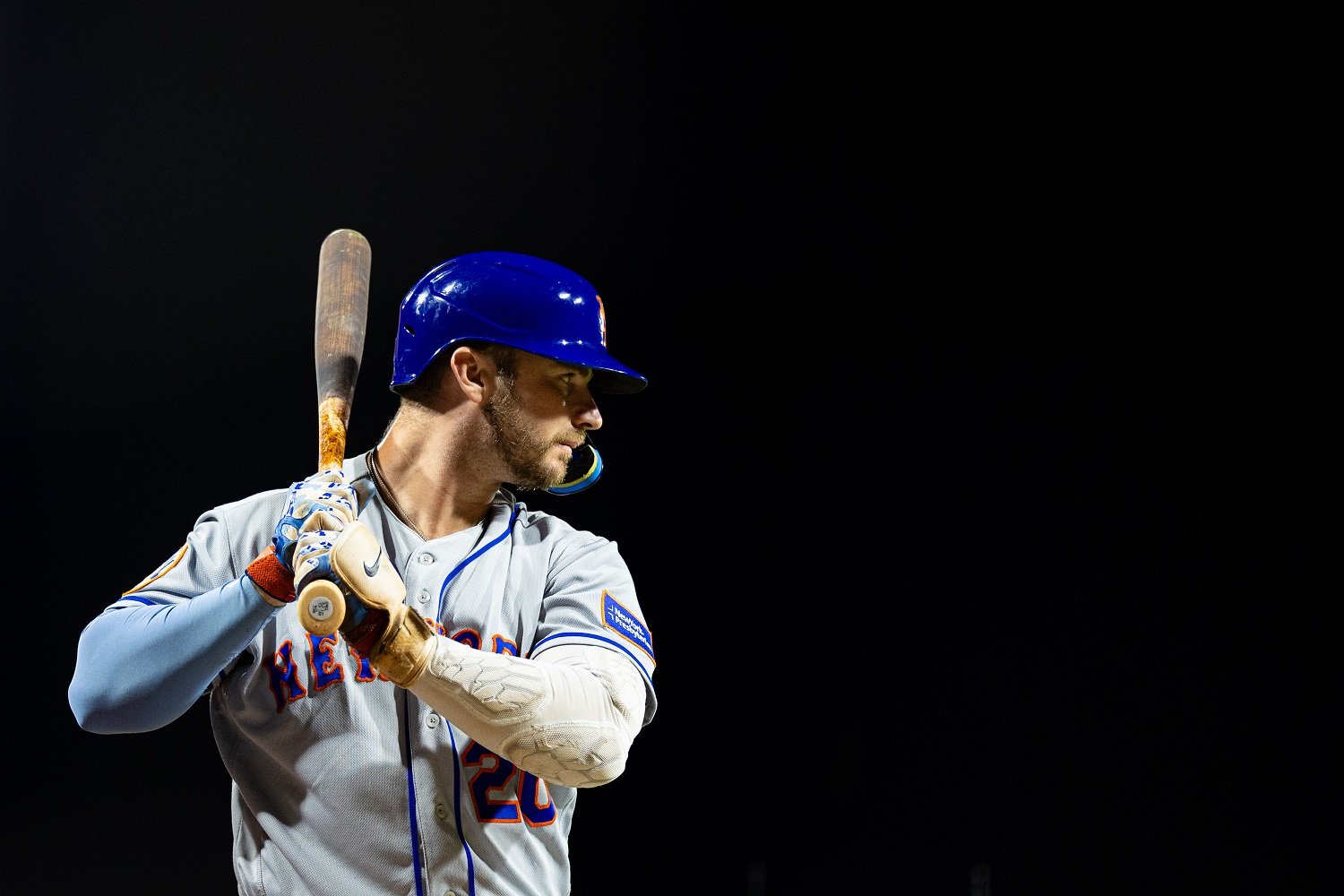 Image courtesy of © Bill Streicher-USA TODAY Sports
The Twins have a real team here. However, they fell short against the Astros, outclassed in their ability to take a professional at-bat. In addition to replacing the likely departing Sonny Gray, the Twins will have to decide whether adding a middle-of-the-lineup bat is worth pursuing.
They could, and perhaps should, decide to allow the needed offensive improvement to come from within. Brooks Lee and Austin Martin will hopefully steal at-bats away from whatever middling veterans the Twins sign/retain. They will get a full season from Royce Lewis, Edouard Julien and Matt Wallner. Byron Buxton might reemerge, and there isn't much reason to doubt Carlos Correa's track record. Maybe we'll see more of catcher-OPS-leader Ryan Jeffers.
Still, that doesn't sound particularly imposing unless all of those players play to their 85th percentile or so of performance, while all staying healthy.
So it might make sense to add an established, durable bat. The problem is, the Twins may not have any money to spend, given their uncertain TV-rights situation. So they would either need to drop significant salary by trading Max Kepler or Jorge Polanco, or acquire a cheaper player that may cost a ransom in prospect capital from their middling farm system.
Or maybe there is another way. Steve Cohen is still owner of the Mets, and may have a solution to the Twins conundrum that comes cheap salary-wise, while not costing their entire collection of top 100 prospects.
The established bat in question is first baseman Pete Alonso. All five of his seasons have resulted in an OPS+ over 120. His lowest number of games played is 152 (he played 57 in 2020). His career platoon splits are separated by one hundredth of a percent. He has averaged 45 home runs per 162 games for his career, and while that may lead you to believe he is strikeout prone, that isn't entirely true. His career strikeout rate is below the league average at 22.3% (vs 22.9% for the league). He has had multiple seasons in which he struck out under 20% of the time, pretty impressive for someone with that kind of power.
Alonso will be 29 next year, in his final arbitration season. MLB Trade Rumors projects him for a hefty 22M salary. How would the cash-strapped Twins absorb that kind of salary?

By trading away a prospect that catches Cohen's eye.

You see, Cohen is obsessed with building up his farm system, and has shown he is okay with throwing tens of millions of dollars to expedite the process, focusing on quality over quantity. He paid the Rangers 64M to take on the last year and a half of Max Scherzer's contract in exchange for top prospect Luisangel Acuna, and the Astros got another 64M in exchange for Justin Verlander and their best prospect, Drew Gilbert.
According to MLB.com, Gilbert ranks as the 52nd best overall prospect, while Acuna ranks 38th. In between them at 48th sits Emmanuel Rodriguez, the Twins' third best prospect. It would seem to me that Cohen and his new PBO David Stearns, would be interested in acquiring a potential superstar slugger in Rodriguez in exchange for a player they don't appear to be building around on an expiring salary. Chipping in 15M to make it happen would be pretty on brand, as well. Publicly, the Mets have expressed a desire to keep Alonso, however they were very direct towards Scherzer and Verlander in saying that 2024 will constitute a "competitive rebuild", leading to both pitchers agreeing to a trade. With Alonso a free agent in a year, he should be available.
Rodriguez for one year of Alonso is still pretty risky. It's possible the "Polar Bear" would love playing for the Twins and be open to an extension a la Paul Goldschmidt with the Cardinals. But the reality is that any Alonso acquisition would likely be a one year pit stop for the slugger, while Rodriguez could debut as soon as 2024.
And Rodriguez may be underrated at 48th best. Other publications have him ranked closer to the top 25, with immense power potential and elite strike zone recognition. His defense probably won't be a major strength, but he runs pretty well and hit a huge grand slam in Cedar Rapids' championship-clinching win a month ago. He's been described as having a Max Muncy-type offensive profile, which paired with any sort of serviceable outfield defense and speed would be hugely valuable.
But it probably means a batting average in the .210s, and that's if things break right. If Rodriguez doesn't adjust to the league and can't get to his power, he'll join a long list of failed power prospects who dominated the minor leagues but just had too many holes in their swing to thrive at the major league level.
Brooks Lee is pretty much assured of being at least as good as, say, Gordon Beckham (terrible outcome, but rosterable), while Walker Jenkins could be Bryce Harper for all we know.
We know prospects like Rodriguez flame out a lot, regardless of how great the farm system is. Some of the Muncy types make too little contact to matter, like the most recent iterations of Miguel Sano and Joey Gallo. Some guys are too passive at the plate, like the Twins were worried about with Edouard Julien. We also know the Twins have a somewhat similar player to Rodriguez in Matt Wallner, who has shown he can make at least some adjustments in the majors.
To be clear, players like Rodriguez should be close to untouchable, but given the Mets' focus on stocking their minor league system with talent quickly, it might make more sense in this moment then it ever has to dangle him for a hitter like Alonso.
What do you think? Would you pull the trigger on a trade like this one?