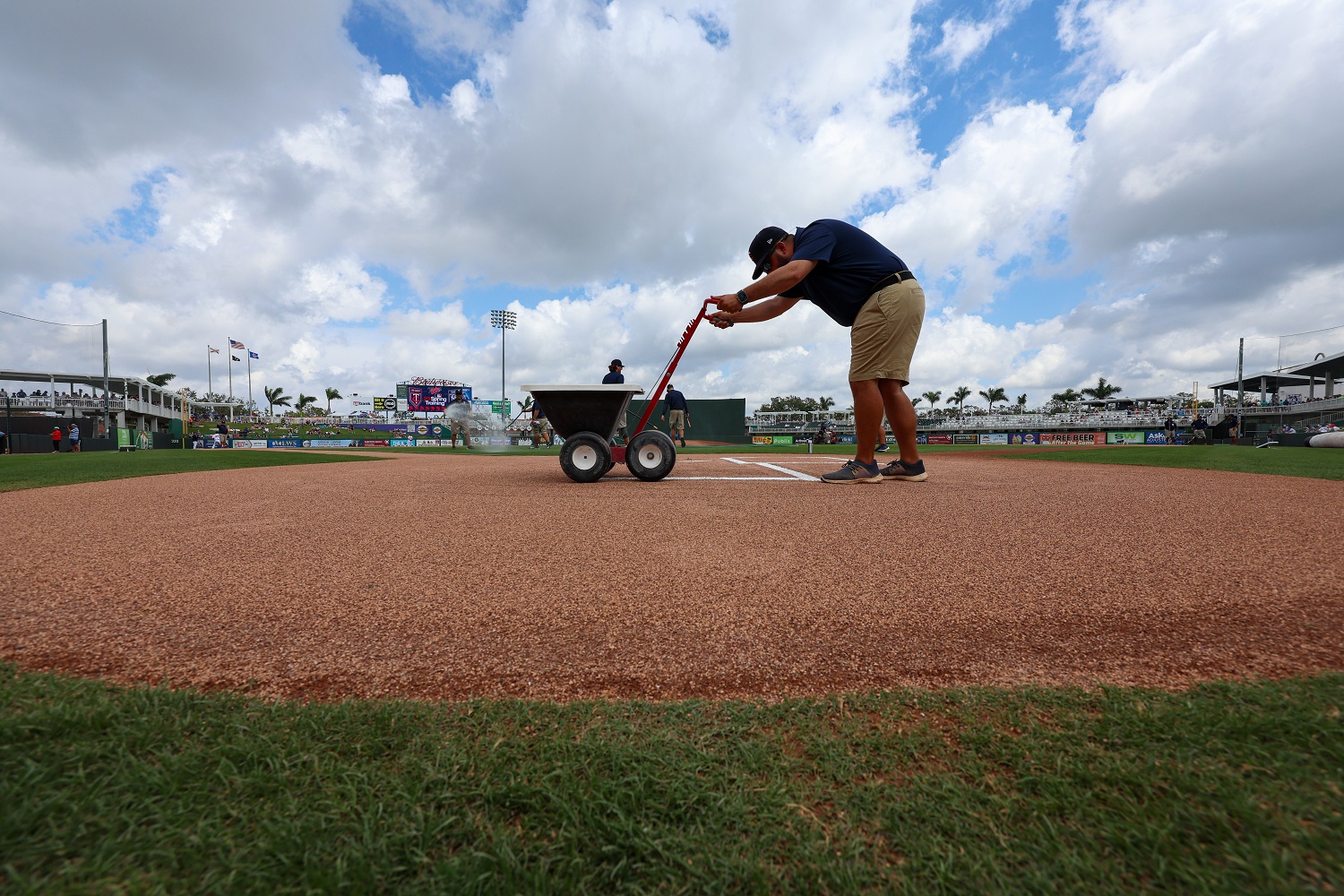 Image courtesy of Nathan Ray Seebeck-USA TODAY Sports
Rocco Baldelli is undoubtedly looking to right the ship this year after two straight losing seasons. Minnesota last appeared in the postseason during the Covid-shortened 2020 season. 
To chase down Terry Francona's Cleveland squad, the Twins will need to be better in scoring situations and find greater health. Both things tend to be unrelated on a per-season basis, and there is plenty of reason to believe Carlos Correa can get Minnesota back on top. 
So, how does the division go? Here's the way I see it:
1. Minnesota Twins 92-70 (88-74)
Last season the Twins were a sub-.500 team, but their Pythagorean total had them at 82 wins. That tends to be more predictive of year-over-year success, and this team is better. Correa is back, and Joey Gallo is a great addition, even if he doesn't return to career norms as a hitter. Michael A. Taylor is the best backup Byron Buxton has ever had, and Pablo Lopez makes a much more significant difference for this team than Luis Arraez.
Minnesota should employ the best defensive outfield in baseball, and they have a chance to show off substantial depth throughout the season. Bailey Ober was the team's third starter last year and likely will head to Triple-A. Additions like Kyle Farmer and Donovan Solano provide flexibility alongside Nick Gordon, and barring catastrophic injuries again this year; the Twins are for real.
The club needs both Jorge Polanco and Alex Kirilloff to be healthy, but the level of desperation on both fronts is not substantial, with players like Brooks Lee, Edouard Julien, and Royce Lewis all waiting in the wings.
2. Cleveland Guardians 90-72 (88-74)
The Guardians didn't do much this offseason, but when you're the reigning champs, can you blame them? They've been a pitching factory forever, but while Shane Bieber may still be an ace, neither Triston McKenzie, Zach Plesac, nor Aaron Civale is. They've got a good-not-great rotation, and that should be enough to get it done.
Josh Bell is a fine addition at first base, but his production has been all over the place every year. I'm not a big Mike Zunino believer, but he probably represents an offensive upgrade behind the dish. Andres Gimenez and Jose Ramirez remain legit, but as always, the outfield should be a concern.
Cleveland will give Minnesota a run for their money, but the roster depth matters this season.
3. Chicago White Sox 81-81 (79-83)
I want to believe in the White Sox, and ridding themselves of the Tony La Russa plague is a very good thing. Pedro Grifol takes over a roster with upside, but the floor could be very ugly. Luis Robert might have Buxton upside, but he's yet to find a way to be healthy. Moving Andrew Vaughn into the infield helps, but expecting Andrew Benintendi to replicate a career-best OPS seems lofty.
Lance Lynn is a good starter, and Dylan Cease might win a

Cy Young

, but there's more than enough uncertainty behind them. Mike Clevinger is cleared, but a health risk, and Lucas Giolito has not been the same pitcher. Liam Hendriks won't anchor the bullpen any time soon, and clubhouse leader Jose Abreu is now looking to win a World Series with the Astros.
I wouldn't be shocked if the White Sox won the division, but I wouldn't be surprised if they left it as a two-team race.
4. Kansas City Royals 66-96 (64-98)
The bottom two spots of the division could go to either the Tigers or Royals, albeit it would be a shock if anyone else entered that realm. Mike Matheny is out, and Matt Quatraro is in. A change in management may help, but the reality is that talent still needs to improve for this club.
Bobby Witt Jr. 
certainly could be a star, and Brady Singer has come into his own, but there needs to be more around them to make a difference. I'd love to see Zack Greinke reach 3,000 strikeouts this season, and if that's the highlight of the year, it would be a good one. M.J. Melendez will get run other places as Salvador Perez remains the backstop, but this organization needs more pieces.
Kansas City is more ready than the Tigers, but not by much.
5. Detroit Tigers 64-98 (65-97)
Last season the Tigers expected more from their up-and-coming prospects. Spencer Torkelson was supposed to be a lock to produce, and Riley Greene needed to be a dynamic outfielder. The former never got going, and the latter got injured before he could. Both should see a rebound in the year ahead.
Torkelson is too good not to make adjustments this year. Greene is healthy and has had a strong spring. Detroit will have talent in the lineup as they tour the league during Miguel Cabrera's swan song, but the pitching is a serious problem. Tarik Skubal is likely out for the year and as good as Matt Manning looked at moments, the ghost of Matthew Boyd is expected to be featured prominently.
Detroit should be among the worst teams in baseball, and when you can't pitch, that should be relatively unsurprising.
How do you see the division shaking out? What do you agree or disagree with? Leave COMMENTS below.