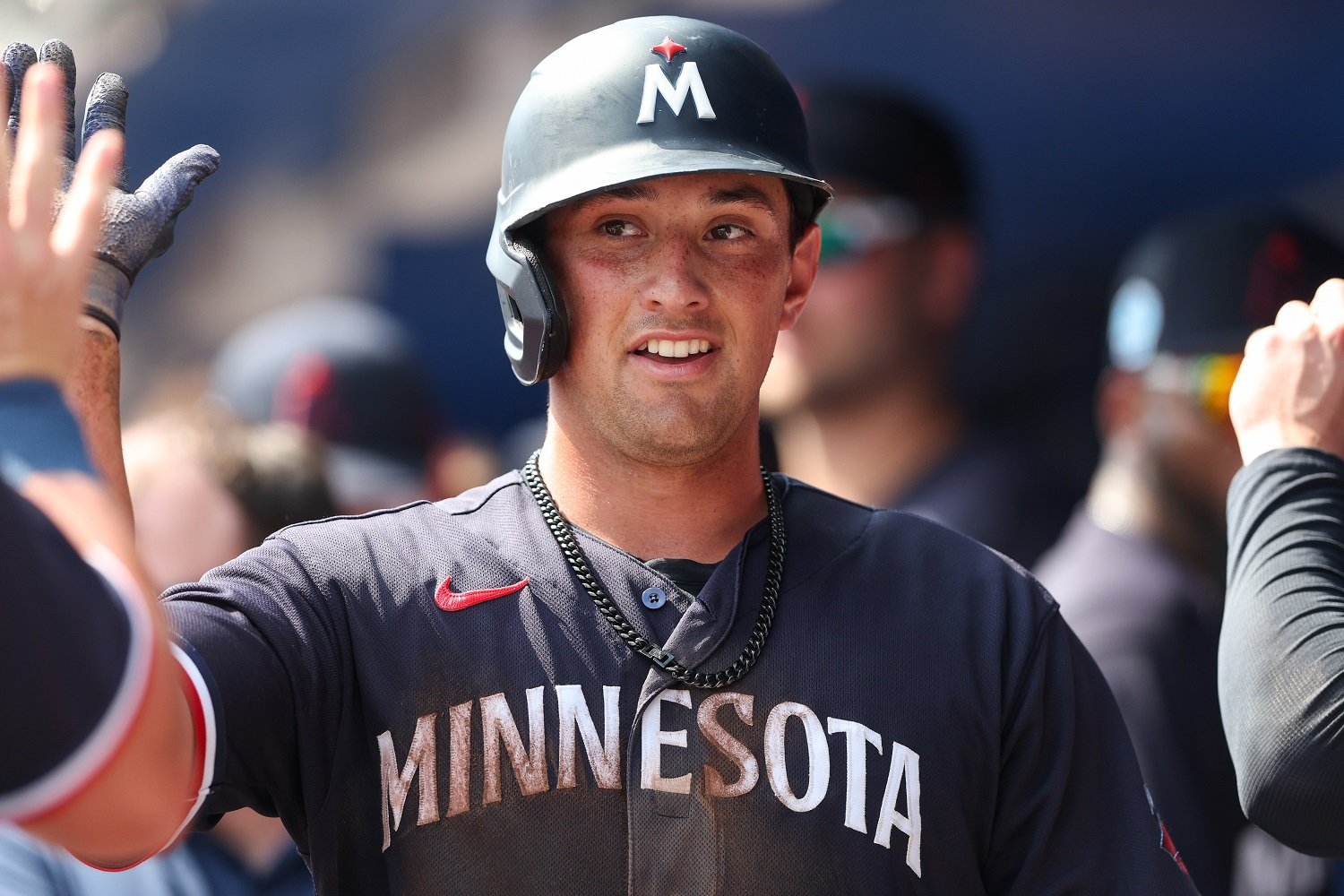 Image courtesy of Nathan Ray Seebeck-USA TODAY Sports
The Mariners were reportedly willing to discuss trading some of their young pitching last trade deadline, and it's easy to see why on their depth chart. With several younger arms emerging to complement some quality veteran options, they're in a position where they may feel comfortable making a big move. The Twins have become surprising candidates for a big move in recent years. Perhaps the two sides could agree on a win-win deal this winter.
A few arms in Seattle can likely be ruled out immediately. Luis Castillo just began a five-year, $108m deal that takes him off the table. Robbie Ray was injured last season in year three of a five-year, $115m deal. His eventual return in 2024 may be a factor in the Mariners looking to deal an arm. It can also be assumed that this bunch has no cheap options. If a deal develops, the Twins will be parting with serious capital. It's worth looking at each potential option and why they may be enticing to the Twins front office.
Logan Gilbert
With almost 400 innings in the last two seasons with low to mid 3s ERAs, Gilbert has established himself as a front-end starting pitcher at age 26. The only reason the Mariners would even consider parting ways with such an asset is that they have so many other quality pitchers who are even younger. Gilbert is an established workhorse that could bring tremendous value.
Controlled through 2028, Gilbert will be in arbitration into his 30s. Whichever organization Gilbert is in will control him for nearly all of his prime, and some believe he's capable of picking up a few more strikeouts, which would bring him to an even higher level. Gilbert would immediately fill Sonny Gray's shoes as the #2 behind Pablo Lopez, and the Twins would feel great penciling him into game two of a playoff series.
George Kirby
Kirby was more effective than Gilbert in 2023, throwing 190 innings with a 3.35 ERA. He's certainly lived up to his first-round pedigree, as Kirby attacks the strike zone with a four-pitch mix and threw seven different pitches in 2023 at least once. The Twins have seen firsthand that when Kirby is on, he can make easy work of opposing lineups, and like Gilbert, there may be another level to his game when it comes to strikeouts as he matures.
Kirby would also be a legitimate #2 behind Lopez, and his pedigree includes tremendous health and dominance on the mound. At just 25 with team control through 2029, Kirby may cost even more than Gilbert, and it's possible he's not on the trade block at all.
Bryce Miller
Miller is certainly a step down from the top two in Seattle, but there's a lot to like. His profile resemble's Joe Ryan's fastball-heavy approach, but Miller averages over 95 mph on the heater. His offspeed was a work in progress, but he sometimes dominated despite his decline in the 2nd half as he neared his innings cap. Miller finished the season with just over 130 innings, creating a floor to build off of in 2024. Being less established, Miller should cost less, but his six years of team control still won't make him cheap.
Other Options
Seattle's rotation also consists of younger names such as Bryan Woo and Emerson Hancock, who only briefly debuted but carry pedigree and at least brief periods of success. It's unlikely the Twins would take on such pitchers, but you never know what they may see that they could improve.
Marco Gonzalez is also still in Seattle, and despite his season-ending early due to forearm issues, he's been a solid pitcher for the entirety of his career. Should the Twins look in that direction, he could be a cheap back end of the rotation option.
Cost
The Mariners need more exciting options, particularly at second base, for the near future. This makes the Twins a perfect trade match. Edouard Julien has proven he's a long-term solution at the position, which raises questions regarding players such as Jorge Polanco and top prospect Brooks Lee.
With Polanco, as Twins fans know, the Mariners would get an immediate impact player at second base. Even with a reasonable $12m club option for 2025, the Twins would likely have to add significant prospect capital for someone on Gilbert or Kirby's level. It would likely have to include a name like Emmanuel Rodriguez and other quality names. 
Brooks Lee could make up a significant part of a return if the Mariners are interested in him. It would be a big gamble on the Twins' part, but it could prove worthwhile if the Twins get a controllable Sonny Gray replacement in return.
A trade with Seattle for a controllable starting pitcher would likely be shopping at the high end of the trade market. Sonny Gray's possible departure can't be understated, and this is where the Twins have to look. A trade with the Mariners would surely cost several well-known names. Is it worth it to pick up a potential front-of-the-rotation starting pitcher?