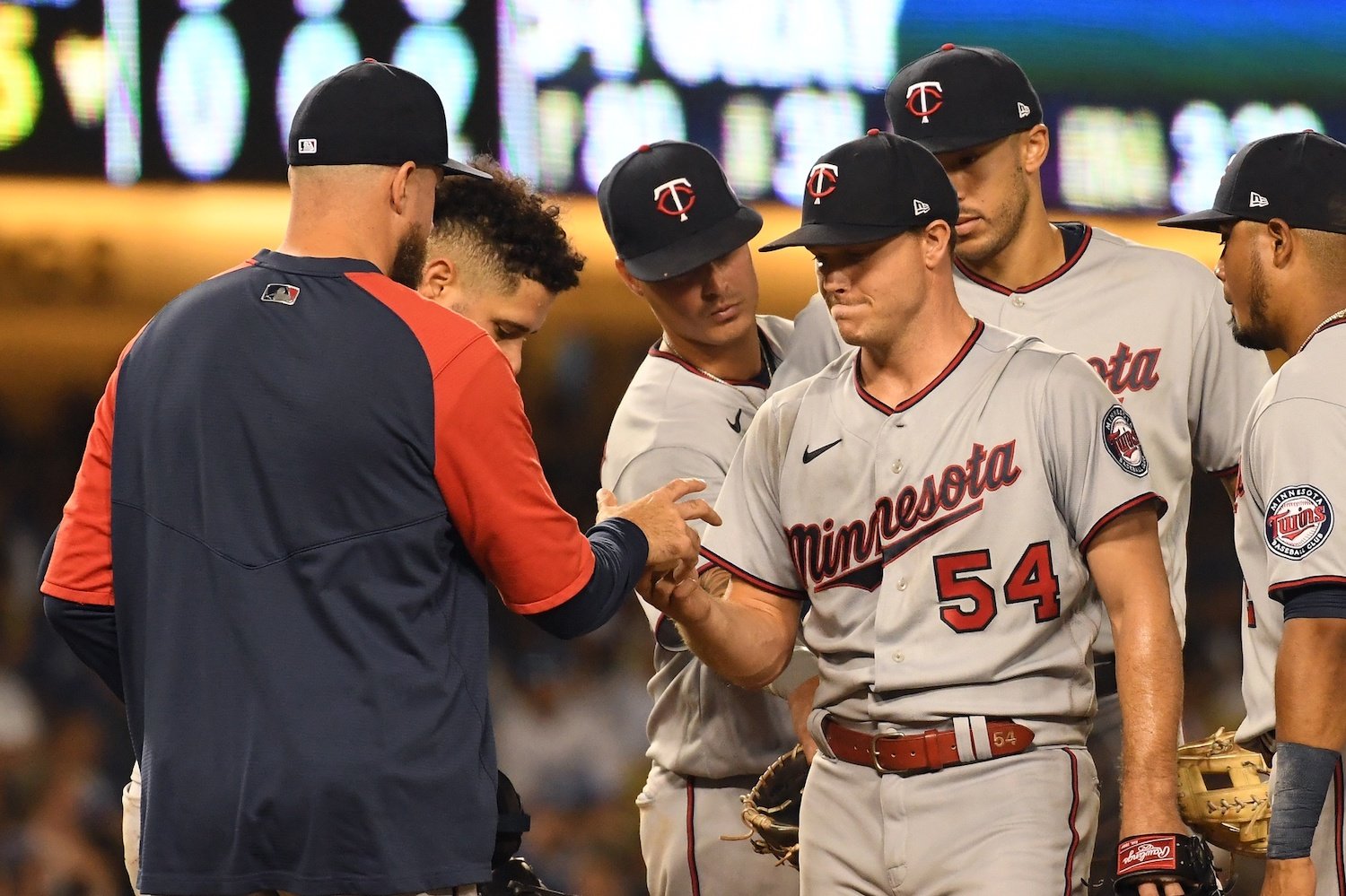 Image courtesy of Richard Mackson-USA TODAY Sports
The Twins were projected to be a good-not-great team headed into 2023. Betting outlets and websites such as FanGraphs had them projected to finish in the 80-85 win range. 50 games into the season, the Twins are right on par to meet those expectations. Far from a juggernaut, they've been good enough to lead the pack in the AL Central. All that being said, fans having some disappointment thus far is more than fair.
The "AL Central Champions" title hasn't carried much weight in recent seasons, and 2023 is no different. On one hand, the Twins are doing what they should be by being on top of such a weak division, but some may find the surrounding context frustrating. With the second-place team in the division being Detroit (29th in runs scored and 21st in ERA), it does make one wonder how good the Twins actually are given their meager two-game lead through 50 contests. While the Twins leading the division is undeniably good, the competition is undeniably bad, and they're just barely hanging on. The Twins first place standing in the worst division in baseball may not give much reassurance to some, which is probably fair.
The Twins' style as a team has also been frustrating to date. Starting pitching has long been the missing piece of the puzzle, and now that they have arguably the best rotation in baseball, the offense has completely disappeared. It's like a sick game of Whack-A-Mole for the baseball gods. The boom-bust nature we saw all too often in 2022 has carried into 2023 to an even more intense degree. They've scored 3 runs or fewer in 22 of their 50 games, 44% of the time. Their 26th-ranked team batting average and 24th-ranked team OBP paired with a near 10 strikeouts per game as a team creates little action. Their sixth-best 68 homers can only do so much to make up for such little else going on offensively. That's not only a frustrating combination of offensive struggles, but an extremely boring one to watch.
The offense is failing in ways that are bound to cause frustration, as Carlos Correa has put up the worst start to a season in his career with a sub-.700 OPS. Bases loaded opportunities have reached maddening levels of incompetence, as the offense is slashing .116/.173/.116 with 13 strikeouts in 52 plate appearances. They remain hitless in 10 plate appearances with bases loaded and no outs. The Twins pursued pieces to hit around left-handed pitching this offseason, adding Kyle Farmer and Donovan Solano to a respectable group of existing righties. For the fourth consecutive season, they're not meeting expectations against lefties, and have in fact been downright brutal slashing .215/.309/.390 in these matchups. Many of the offensive struggles simply make no sense.
This of course leads into the bullpen, as after spending so much of the season pitching with zero margin for error courtesy of the offense, they've started to spring a leak. With zero offseason additions, the Twins once again appear to be one arm short in the late innings. Griffin Jax has been allowed to take loss after loss, accumulating six already with an ERA over 5.00. The Twins not only passed on non-tendering Emilio Pagán, but reportedly on trading him this offseason. While he's pitched better as a mostly low-leverage reliever, Caleb Thielbar's injury and Jax's struggles once again thrust him into high leverage, which he promptly melted down in against the Dodgers. At this point, it's a bit hard to blame anyone for being fed up watching this play out.
The frustration with the Twins lies in missed opportunity. The starting pitching rarely leaves the game without giving the team a chance to win. The rest of the team is far too often finding new creative ways to lose. The Twins would certainly be playing from behind in the division if the starting staff was even top 10 rather than the very top of the league. The Twins' failure to create any padding despite their pitching so far is difficult to swallow. Especially looking back on 2022, where the team failed to create any space in what was a summer-long division lead only to finish in third place and 14 games out.
There's nothing wrong with hoping the Twins will get better as the season goes on or even being content with their record so far as it falls right in line with projections. That being said, there's a lingering feeling that they've left quite a few wins on the table. It's okay to be disappointed.