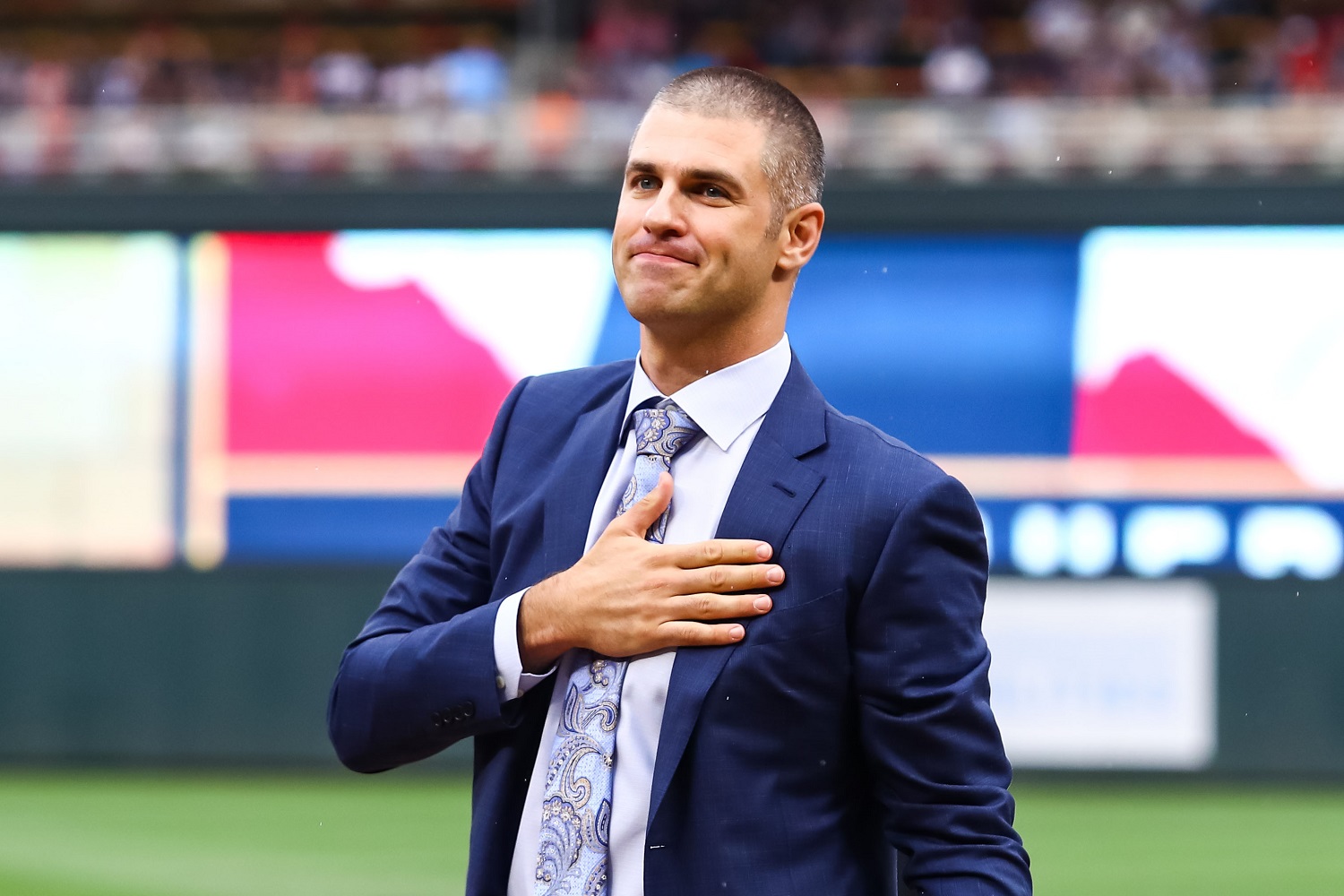 Image courtesy of © David Berding-USA TODAY Sports
Last year, some of the best baseball players ever (Barry Bonds and Roger Clemens) went unelected in their final year on the Hall of Fame ballot. As we know, they were heavily tied to steroids, and that is certainly the reason they are not in. However, the Hall of Fame is a museum and incomplete without acknowledging the sport's history as a whole. We still don't have Pete Rose or "Shoeless" Joe Jackson in, and there are plenty of others who have been left out over the years.
One can argue whether they would like to see those linked to some form of cheating left out, but the reality is that there are far worse or more egregious offenders already inducted. What should be a cause for concern among Twins fans is the way in which the process played out this season.
Coming into this voting cycle, only Carlos Beltran was among the first-time candidates that had any true level of Hall Hope. His support has waned in light of the scandal with the Houston Astros (although, again, that has nothing to do with his playing days), but his resume was always going to be borderline. That left only Scott Rolen and Todd Helton as potential inductees.
With the ability to select up to ten players, there were plenty of BBWAA members that turned in blank ballots. Rather than abstain from voting at all, multiple writers went to the trouble of turning in an empty ballot to make every candidate's chances worse. There were far more that used less than the ten total slots, and plenty that used less than five.
Fast forward to 2024.
The two Hall of Famers from next year's ballot should be Adrian Beltre and Joe Mauer. It is generally believed that Beltre will make the ballot in his first year of eligibility. The problem is that Mauer is not seen in the same way.
For years, it has seemed as though the Twins fanbase was hardest on Mauer. Whether because of a terribly-reported diagnosis of bilateral leg weakness, an inability to blast home runs, or a contract that paid him for previous performance, there have always been detractors here. It seems that nationally Mauer has been praised a bit more. He's on par with a player like Buster Posey, and he could have challenged the likes of Mike Piazza or even Carlton Fisk without the brain injuries that altered the course of his career.
Mauer's resume speaks for itself. He's won multiple batting titles and should have won a Gold Glove at first base following a position change (still mad at you Eric Hosmer). There doesn't seem to be a concern that Mauer is NOT a Hall of Famer, but rather when he gets in.
Therein lies the problem, a process that's broken within the writers voting on behalf of the BBWAA.
If Helton and Rolen were seen as the only two candidates close, and Beltre is only joined by Mauer next year, there is no reason both shouldn't be in on the first ballot. To suggest that the quickness with which a player goes in holds weight is silly. A good portion of when a player is elected has to do with how tight the ballot itself is.
There has not yet been enough support for Billy Wagner. Jeff Kent falls off after this season, and Gary Sheffield would need a massive jump in his final year. Despite being among the best ever to play the game, no one is voting for Alex Rodriguez.
It's only logical that if a writer believes that Joe Mauer is truly a Hall of Famer, and said writer has up to ten openings, he would be among them.
For writers of the BBWAA to purposely leave Mauer off of a light ballot only to vote for him a year later would be grandstanding at its best. The sanctity of going in on the first ballot gets more weight than the merit of a player's resume. It has been discussed before that changing the ballot to a simple yes/no scenario may make sense, but that exercise can be practiced in its current format given how few should truly be considered.
On a night that MLB Network took up three hours of airtime to market the stars of yesteryear, the writers fell short in getting the necessary names in. Helton should get his due next season, but like Mauer, waiting doesn't make sense. Fast forwarding to the next cycle and knowing we're in for another light group, it would be inexcusable to leave the Twins legend off for little more than posturing.