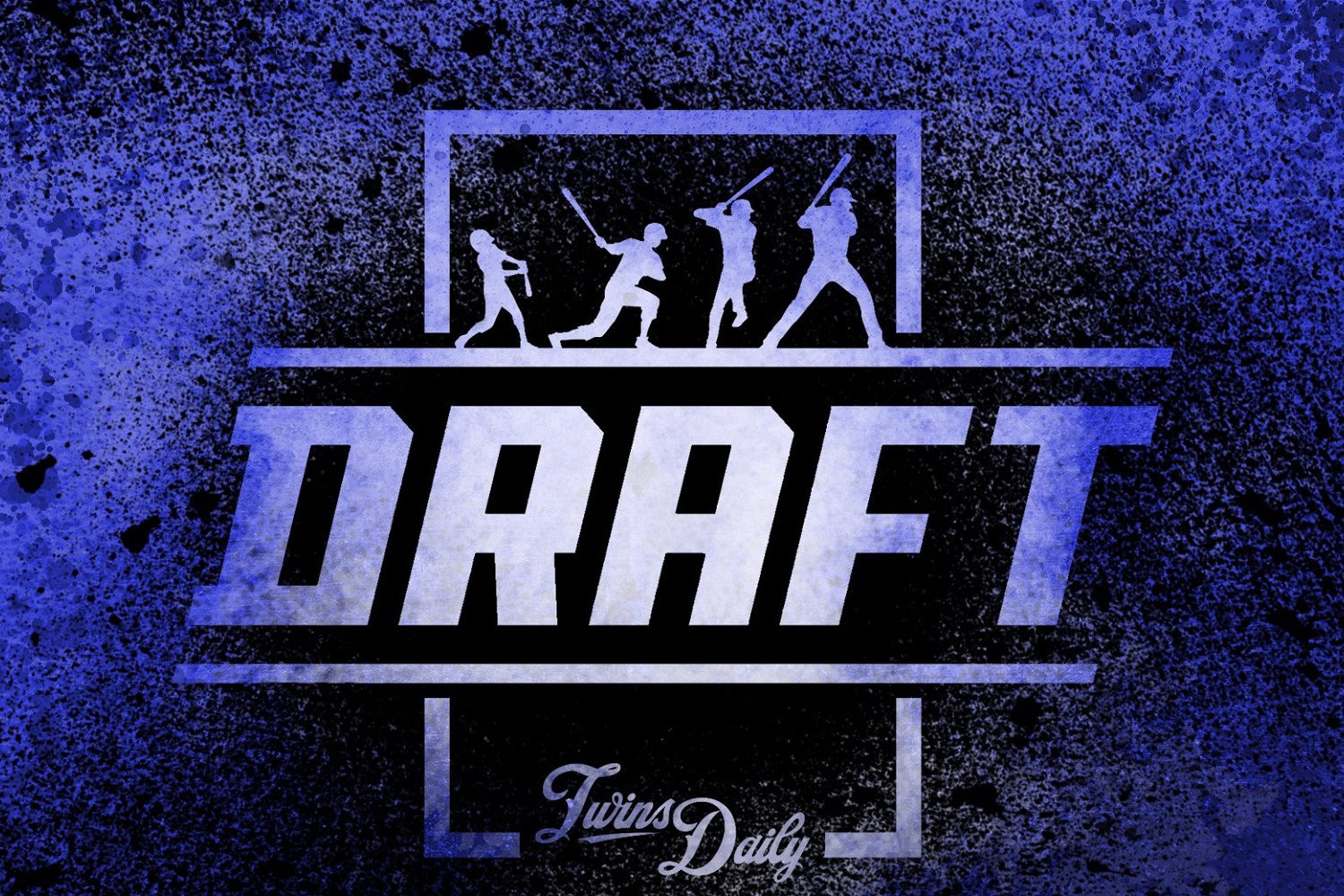 Throughout the next five months, we'll be doing all we can to help keep your informed on the player pool for the MLB Draft. The Twins were the biggest movers in the new lottery system and are now bound to select a player that should immediately become a Top 100 prospect in baseball. Last year's draft was especially hitter-heavy at the top as only four pitchers went in the top 19 picks, which included a huge surprise at #3 (Kumar Rocker) and another huge surprise at #7 (Cade Horton). This year's draft has a better mix. And that should be a lot of fun for Twins fans.
Chase Dollander, RHP, Tennessee
Dollander enters the season as most pundit's top collegiate pitching prospect and a likely Top 5 pick. As we've seen repeatedly in the past, trajectories of college pitchers can change in a hurry.  In his debut this past weekend, Dollander threw 81 pitches (only 47 strikes), but recorded seven strikeouts. His numbers weren't great in 4 2/3 innings, as he allowed two runs (including a home run) and walked and hit a batter. His impressive fastball was reportedly in the mid-90s consistently but never hit triple figures like it can. It's only his first start, though, so there is plenty of time left.
"Time" has been a huge friend to Dollander. As a 6' 3", 180 pound high-schooler, Dollander went undrafted and pitched his freshman year for Georgia Southern. That time as an Eagle taught Dollander how to eat and lift weights properly, improving his body (adding 20 pounds) and striking out 64 in 49 innings. He did walk 28, but got plenty of interest in the transfer portal, including from the team he shut down in his collegiate debut, Tennessee. 
Now entering his second season as a Volunteer, Dollander is considered by some to be the college pitching prospect since Stephen Strasburg and that's high praise. The comp list beyond that is impressive: Gerrit Cole, Trevor Bauer, Jack Leiter. Any time you have the ability to add a potential top-of-the-rotation starter, you have to strongly consider it.
Paul Skenes, RHP LSU
Like Doogie says below, Skenes struck out 12 in six innings in his season debut.  Skenes (6'6", 235) also has a big mid-90s fastball which nearly reaches triple-digits. Since arriving at LSU, Skenes has changed his slider by working with noted slider-guy Wes Johnson (sound familiar?) and it's getting rave reviews.
Skenes, like current Twin Griffin Jax, attended the Air Force out of high school. While Jax remained at the academy through graduation and his commitment to the military delayed and interrupted his professional career, Skenes will not have any extenuating commitments. Cadets are allowed to leave before beginning classes their junior year without penalty. 
His professional future is brightest on the mound, but Skenes is also pretty good in the batters box. In those two years at Air Force, Skenes hit .367 while smacking 24 home runs with 81 RBI. You're probably thinking, "oh, so he plays first base too" and you're not completely wrong, because he's only done a little bit of that. Aside from pitching, he's been primarily a catcher(!) who committed to college to do just that. 
There is no doubt it will be interesting to follow Skenes through this season at LSU. If all goes well, there's no reason he wouldn't be in the conversation for the 5th pick (or the 1st pick for that matter). 
Hurston Waldrep, RHP, Florida
The final pitcher that will be mentioned today struck out six in five innings over the weekend, while allowing two runs on four hits and two walks. Waldrep transferred to Florida from Southern Miss and has an electric fastball (96-99 mph), a high-80s slider and a mid-80s 12-to-6 curveball.
Waldrep helped lead Southern Miss to the Super Regionals before fleeing to the SEC. An All-American, Waldrep struck out 156 in 106 1/3 innings in two seasons (one as a starter) as a Golden Eagle. Slightly smaller than Dollander and much smaller than Skenes, Waldrep still has good size (6' 2, 205) and hails from the noted hot-bed state of Georgia. 
Pitching for a Top-10 team, there's no reason to think that Waldrep won't get plenty of opportunities to pitch in front of big crowds, lots of scouts and in big games for the Gators this year. We could certainly see his trajectory trend upwards.
While these are just three names to follow for the season, there will be many, many more. The SEC, specifically and as seen above, is littered with potential top-10 picks. 
Dylan Crews, OF, LSU and Wyatt Langford, OF, Florida are largely considered to be the two best draft-eligible college hitting prospects. Jacob Gonzalez, SS, Ole Miss is arguably the top shortstop prospect. Enrique Bradfield Jr., OF, Vanderbilt is the most exciting prospect in all of college baseball with elite speed and the ability to put bat on ball, but Ben Revere-type power. (Heck, that might not be a terrible floor comp for Bradfield). The whole conference seems abnormally loaded (and not just for the 2023 draft either).
Twins Daily will keep pumping out draft content through the spring and into the summer leading up to the mid-July draft.