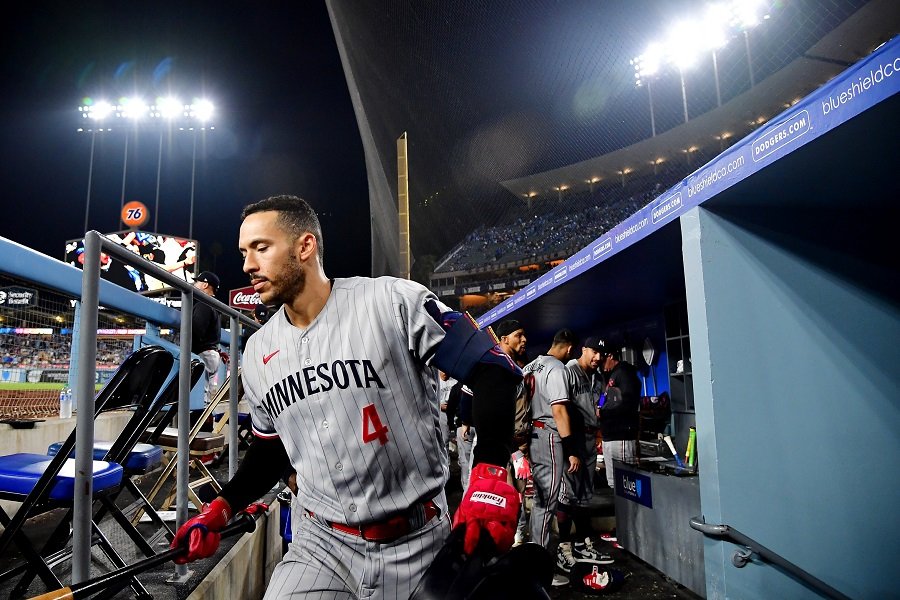 Image courtesy of Gary A. Vasquez-USA TODAY Sports
Carlos Correa was already slumping. And the diagnosis of an arch strain and plantar fasciitis lends credence to the theory that he was playing through pain.
Luke Kelso is having none of it.
"When you sign a $200 million deal, you play through nicks and cuts," said Kelto, who took a sick day on Friday after "going super hard" at the late-night Buffalo Wild Wings happy hour on Thursday. "Plus he's a veteran! You've got a lot of young guys on that team who look up to him."
Plantar fasciitis is described by those who've experienced it as the worst pain of their lives, comparing it to knitting needles being driven into your heel. Kelso, who bailed on three consecutive March Mondays at his business machine sales job because Sunday Funday "with the boys" wiped him out, wonders if this is just a convenient excuse.
"He's been underperforming all season and all of a sudden he has an ouchie on his foot," said the Hopkins native, who is the reason his previous employer no longer has a holiday party but does have a section on "Appropriate Items to Place on Copier" in their employee handbook. "Does he think we're morons?"
The recovery time varies from person to person. For some it's a couple weeks of rest and therapy. For others, it's an ongoing ordeal that lasts for months, even years, every step like walking on hot coals or having "razor blades at the bottom of my feet."
Kelso, who cut out early on Thursday and is "defo calling in on Friday if none of the bosses are around," wants to know what happened to toughness.
"Players are just soft these days," he said from his couch.