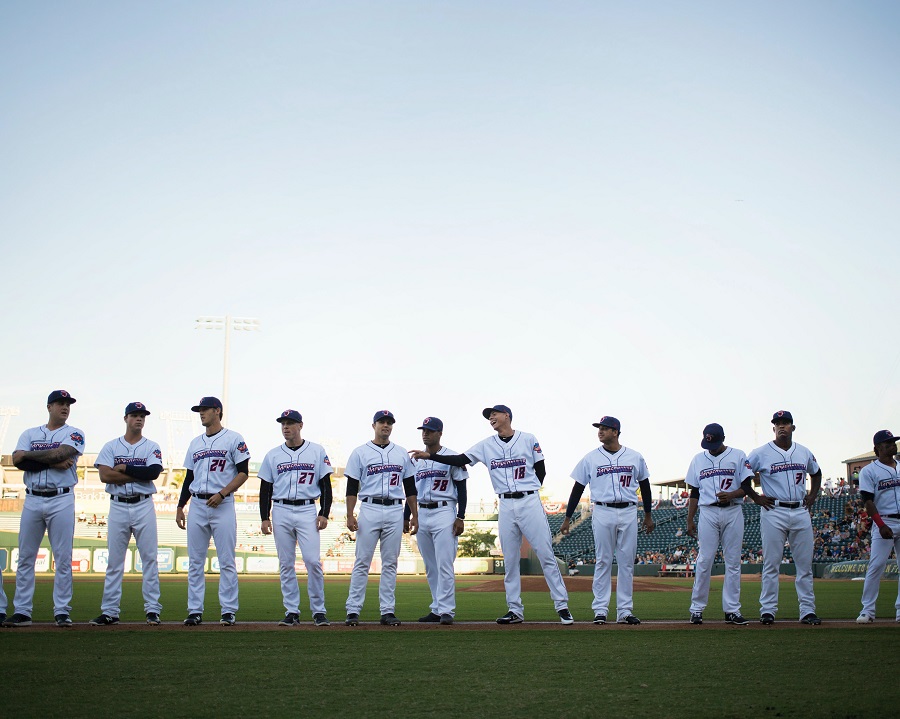 Image courtesy of Unsplash/Wade Austin Ellis
It's the age-old baseball debate: Do you hold onto your prospects at all costs, or part with them in order to upgrade the current major league squad?
Terry Utgaard is in the former camp.
"Remember when the Tigers traded John Smoltz for Doyle Alexander," asked the Roseville-based claims adjuster.  His few friends confirm he has used this argument to oppose any trade of any minor leaguer since Detroit dealt the future Hall of Famer in 1987. Alexander would go on to lose both his ALCS games against the Minnesota Twins that season.
Utgaard, who still has a threadbare Michael Restovich shirsey in his t-shirt rotation, has some unorthodox opinions about the 2023 team as well.
"I love Jose Miranda," said the 47-year-old bachelor. "But if he falters or gets hurt, I think this might be time for Matt Moses. He fits the bill."
Moses, Minnesota's first-round draft pick in 2003, is 38. He hasn't pl
ayed professionally since 2009 for Double-A New Britain. While Moses might have stopped chasing his MLB dream, Utgaard hasn't.
"Some beat writer hacks limit their top prospect lists to 40 or 100," said the maniac, opening a spreadsheet that takes minutes to load despite Caribou Coffee's robust visitor wi-fi. "As you can see, I have Moses sitting in the mid-600s by BJ Hermsen and The Real Deal JD Durbin . He would bring a veteran presence to the clubhouse that, say, Yunior Severino can't."
When it's mentioned that Moses is likely retired for good, a shadow passes over Utgaard's face.
"So you're saying you just want to give up on Matt Moses. You want to discard him for some veteran who will be gone in a year or two. Is that what you're saying?"
When it's pointed out that the Twins would likely be thrilled to get anything in return for a player who hasn't been on the team in 14 years, Utgaard scoffs.
"This 'win now' mentality baffles me. You're looking at potential All-Stars up and down this list and you want to get rid of them for what? When A.J. Achter and Levi Michael are winning rings, I want them winning rings in Minnesota.
"And before you tell me they're both retired, did you ever think that's just a ploy to drive down their trade potential and prevent the team from making an incredible mistake?"
"I worry about Terry, and I'm me," said Seth Stohs, Twins Daily senior prospect knower and the only other Twins fan who remembers A.J. Achter.
Photo by Wade Austin Ellis on Unsplash