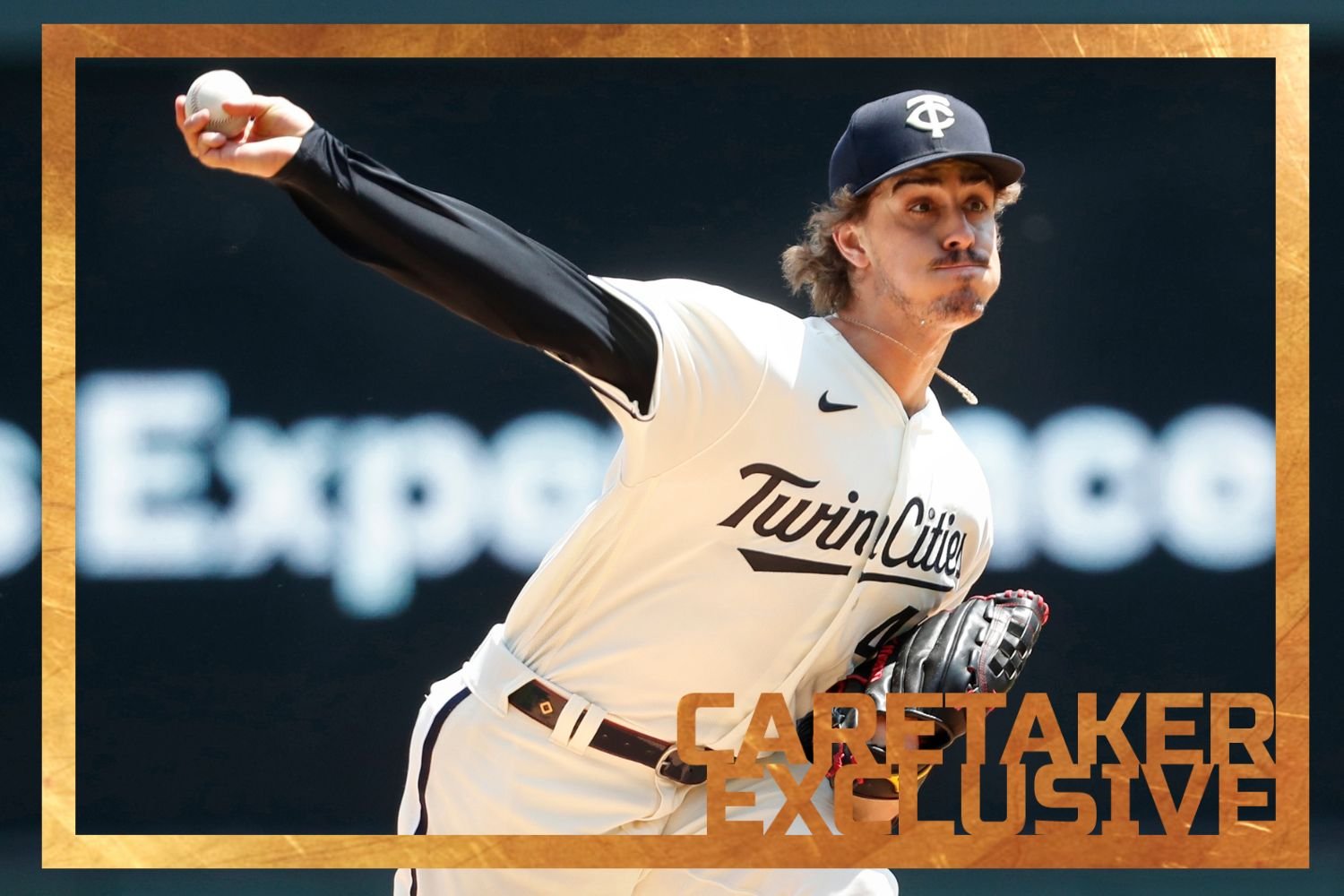 Image courtesy of © Bruce Kluckhohn-USA TODAY Sports
It's not a pure coincidence that Memorial Day is the point at which longtime baseball watchers first try to take serious stock of things. It roughly marks the one-third point of the season. It used to come about two weeks before the June 15 trading deadline, making it imperative that teams know what they had and what they needed by then. The latter is no longer true, but it's still a great time to check in on the key trends within the bigger-picture performance for the first-place Twins.
Over the winter, I wrote about a few of the things that most urgently informed the Twins' offseason moves and adjustments–matters of player selection, but also deployment and approach. Let's discuss a few of those areas, and see how the team has done in addressing them thus far in 2023–starting with the pitching side of things.
Getting More Advantage from the Platoon Advantage
As I wrote in December, the Twins had a major problem with leveraging the platoon advantage last season. It was rooted in their predilections for certain pitch types, and in the types of pitchers they preferred. This winter, they only turned over a small share of the pitching staff, even if one of those moves (the trade for Pablo Lopez) was a pretty huge one.
Yet, they've achieved a major turnaround. This season, the Twins enjoy the platoon advantage more often than any other pitching staff in MLB, at 55 percent of the time. Last year, though, that wouldn't have actually netted them much of an edge, because they so often struggled against same-handed batters. Things have changed.
Minnesota Twins, 2023 Platoon Splits
| | | | | | |
| --- | --- | --- | --- | --- | --- |
| Split | PA | AVG | OBP | SLG | MLB Rank |
| RHP v RHB | 1015 | .230 | .285 | .376 | 6th |
| RHP v LHB | 794 | .229 | .304 | .368 | 3rd |
| LHP v RHB | 97 | .226 | .305 | .405 | 7th |
| LHP v LHB | 71 | .148 | .254 | .164 | 1st |
Obviously, it helps to be a really good pitching staff, overall. Still, rather than being average (or worse) when they have the platoon matchup in their favor, the Twins are now one of the best teams in baseball in those situations. That marks a major improvement, and makes the fact that they've been able to get so many favorable matchups even more valuable.
---
There's more to cover, including a trend that Joe Ryan has embraced, but it's for Caretakers only. We need to reserve this deep-dive content for Caretakers because these types of stories cost more to produce, and they support them. So if you're a Caretaker, just scroll down.
If you're not, maybe consider becoming a Caretaker? There are lots of other benefits, like a free Winter Meltdown ticket and early access for guests, special callouts on the site, and lots more inside or in-depth content like this. So please consider joining our little club. The money is going to a site you love, to support coverage you love, and writers you value. Thank you so much.  
---