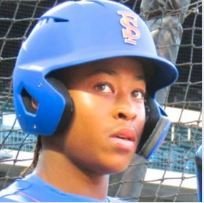 The Walker School (GA)
SS
Bats: R / Throws: R
Age: 18
Slot Money:
Signing Money: $232,800
Scouting Report
7/26 Update: After the Twins announce they've signed 17 of the 20 draft picks, we've confirmed that Daniel will be the 18th member of the class to sign.
A tooled up prep, Daniel has a chance to stick at shortstop as an above-average defender with an above-average arm. 55 runner. The question is going to be how his hit-tool develops. 
7/19 Update: There have been lots of questions and speculations about Daniel as it sounds as though he isn't heading to Oregon until 2024 and why that may be. We have an answer: Daniel hurt his elbow pitching this season and underwent Tommy John surgery. He'll be attending a Florida junior college this year, but it remains to be seen how much he'll even be able to play.
This may be an opportunity for the Twins to take advantage of the new "Draft and Follow" rules. Players who go unsigned by the August 1 deadline and enroll in a junior college can still sign with their drafting team up until one week before next year's draft. Teams can sign DNFs for up to $225k without anything counting towards their draft pool. We'll leave Daniel as pending for now, even though that is likely the path both parties will take.
Committed to Oregon, Daniel is a highly-projectible high-school shortstop. Daniel is very smooth defensively and has a nice (6' 2", 180) frame. 
From an anonymous scout:
Quote

Good-looking prospect. Ceiling as an offensive shortstop, but might outgrow and move to third base. Bat plays either way. 70 arm, 60 glove, 60 power, 55 run, 50 hit. 
See all » Omari Daniel Articles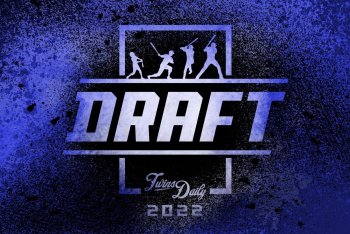 The Minnesota Twins spent the first ten rounds of the 2022 Major League Baseball Draft focused on collegiate level talent. Then they grabbed catchers in rounds 11 and 12, before finally taking their first prep player in the 14th round. Omari Daniel is now committed to Minnesota, foregoing a scholarship with Oregon, and he's ready to get his pro career underway.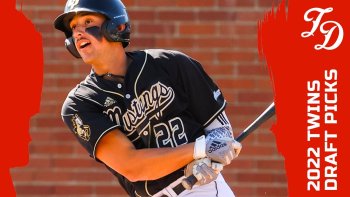 17 signings. 17 bonuses included. That leaves three players unsigned. Keep reading to learn all you need to know about this year's draft class.
See all » Omari Daniel Videos
No videos for this draft found