As is my custom, I've taken a few pictures during this visit to Fort Myers.  Well, a few hundred.  Most are crap and I don't know yet which is which, and I won't be able to sort through until I'm back from vacation, probably.  But yesterday on the back fields, during an away game for the big club, was a lot of fun because of whom they left behind.  Buxton, Correa, and Kirilloff all batted (DHed) during one of the two mixed AA-AAA games.  And there were other players to watch as well. David Festa, Marco Raya, Connor Prielipp, and Jordan Balazovic in particular.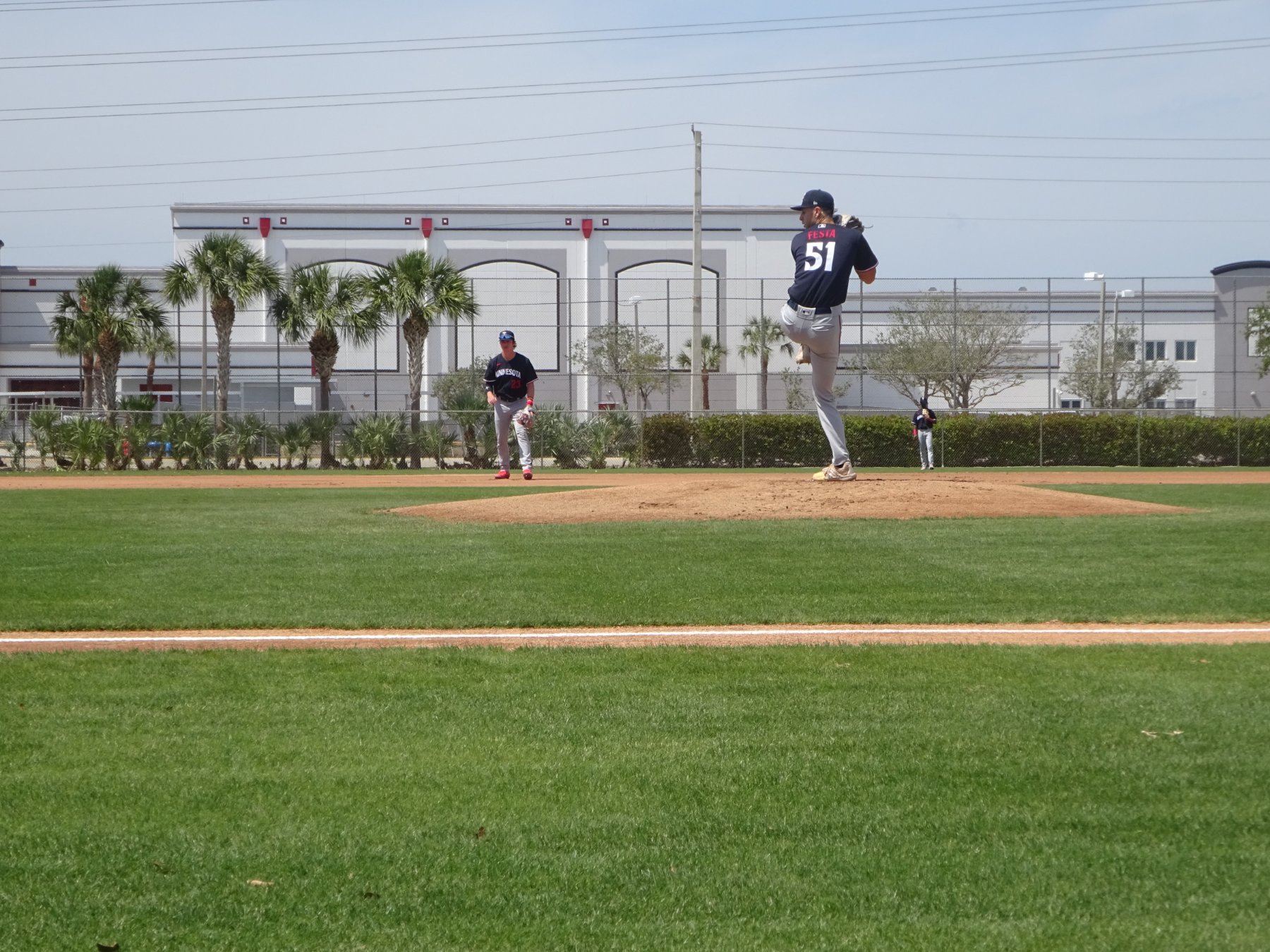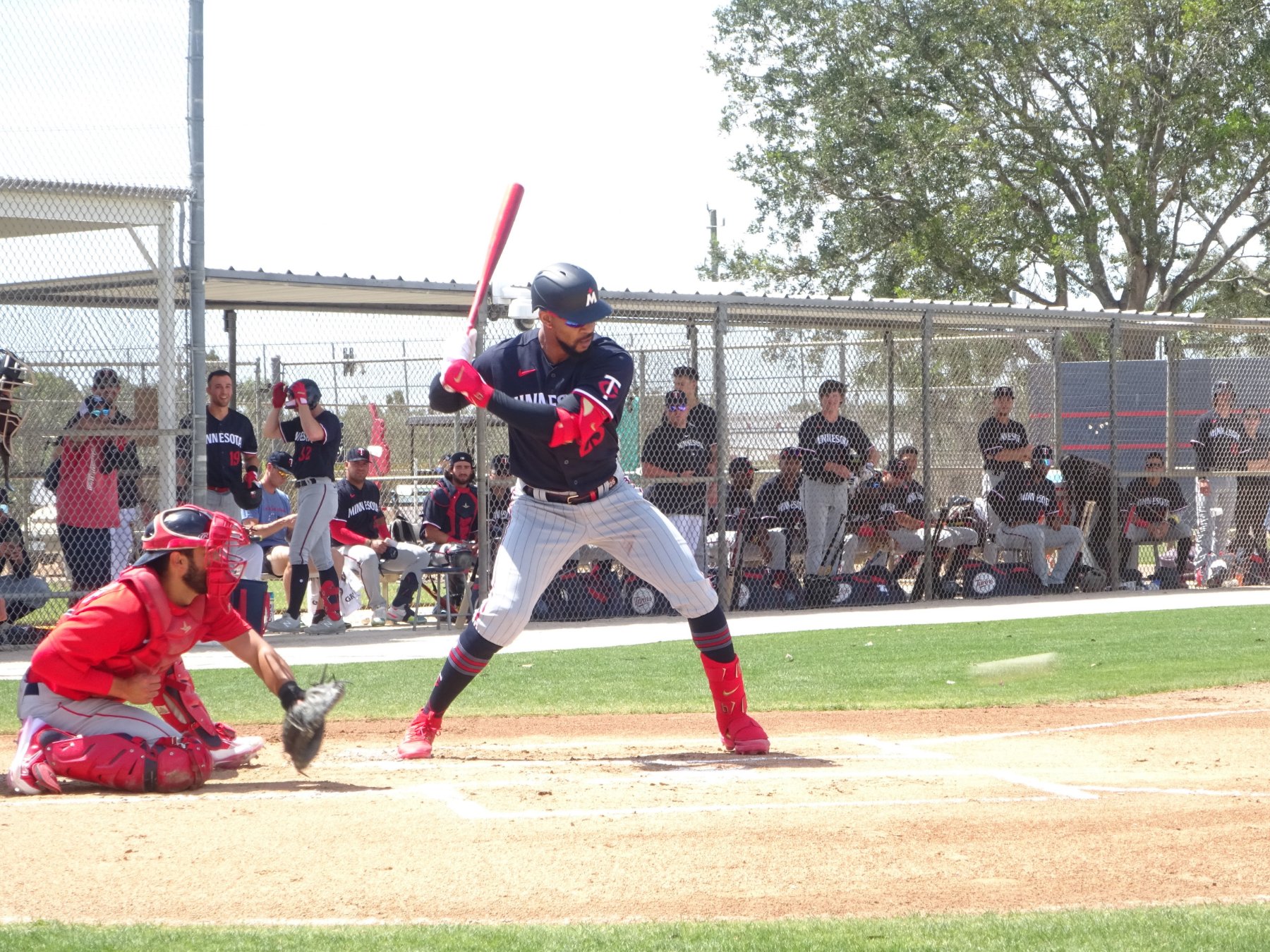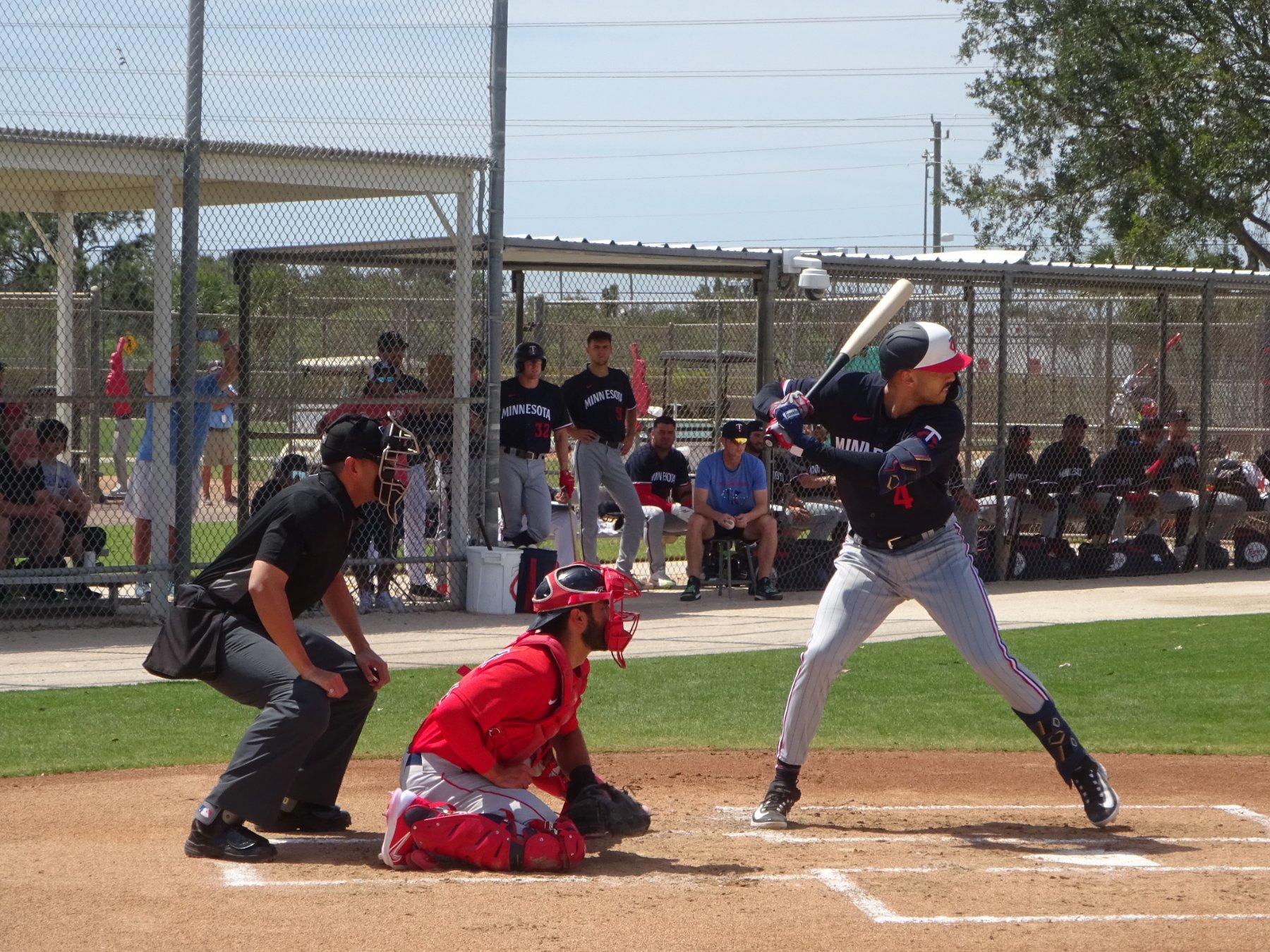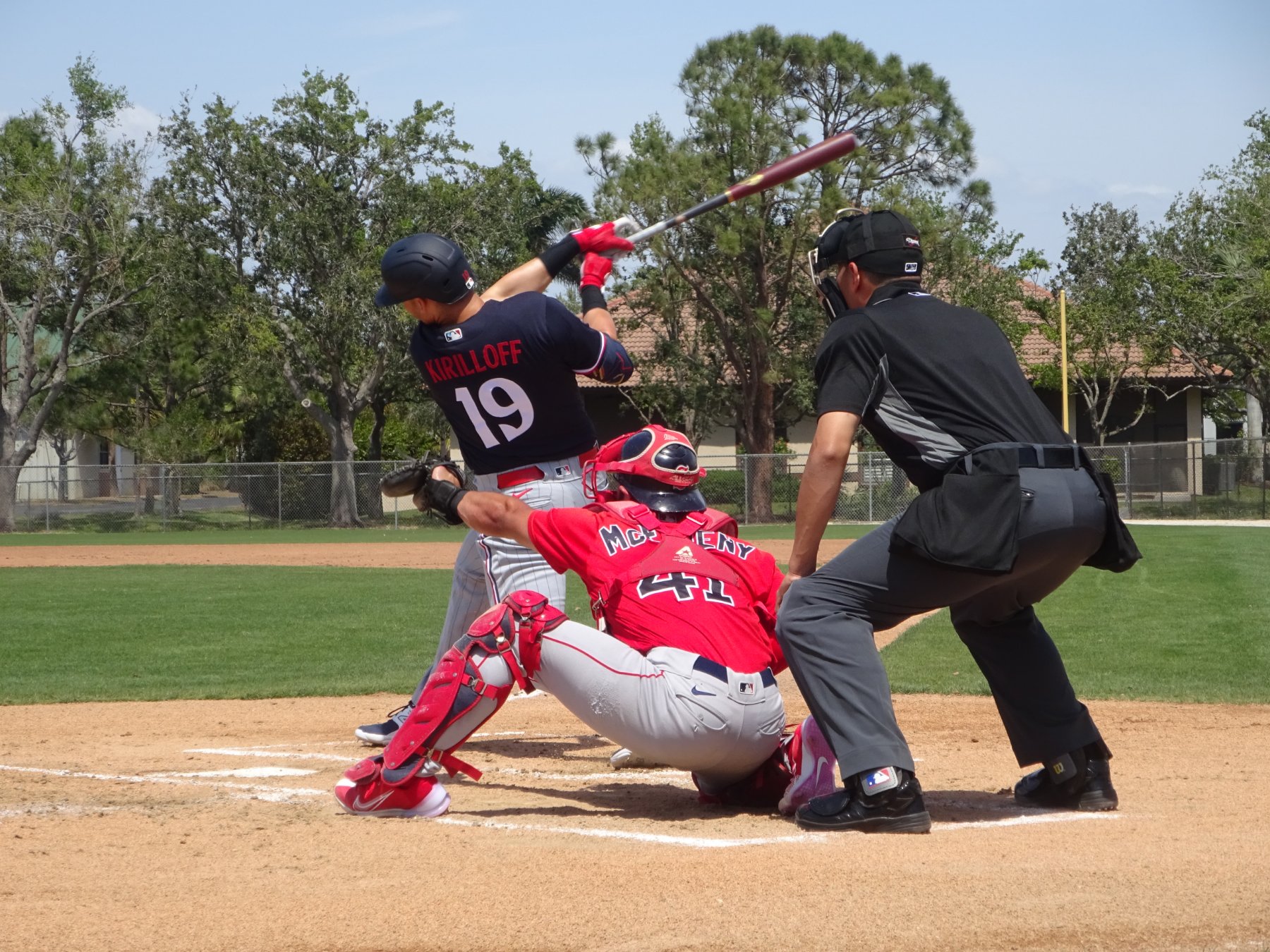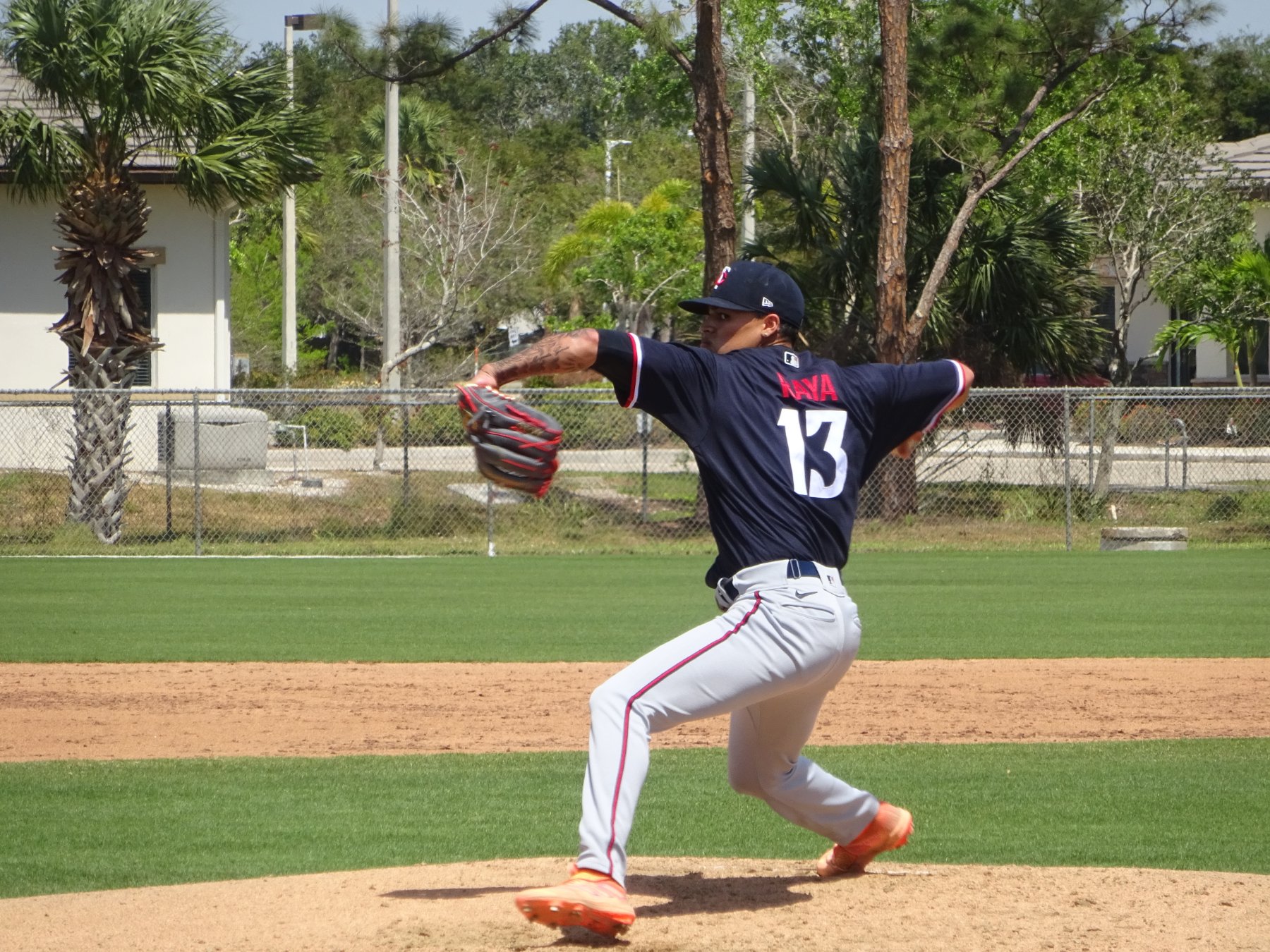 Prielipp. I think had his stuff going this day , as he struck out the side in his first of two innings if I'm not mistaken.  He gave up a run in the second inning on a lucky bouncer that put a runner on and then a solid double to right center, but he recovered to complete the inning with at least one other strikeout that made the batter look overmatched.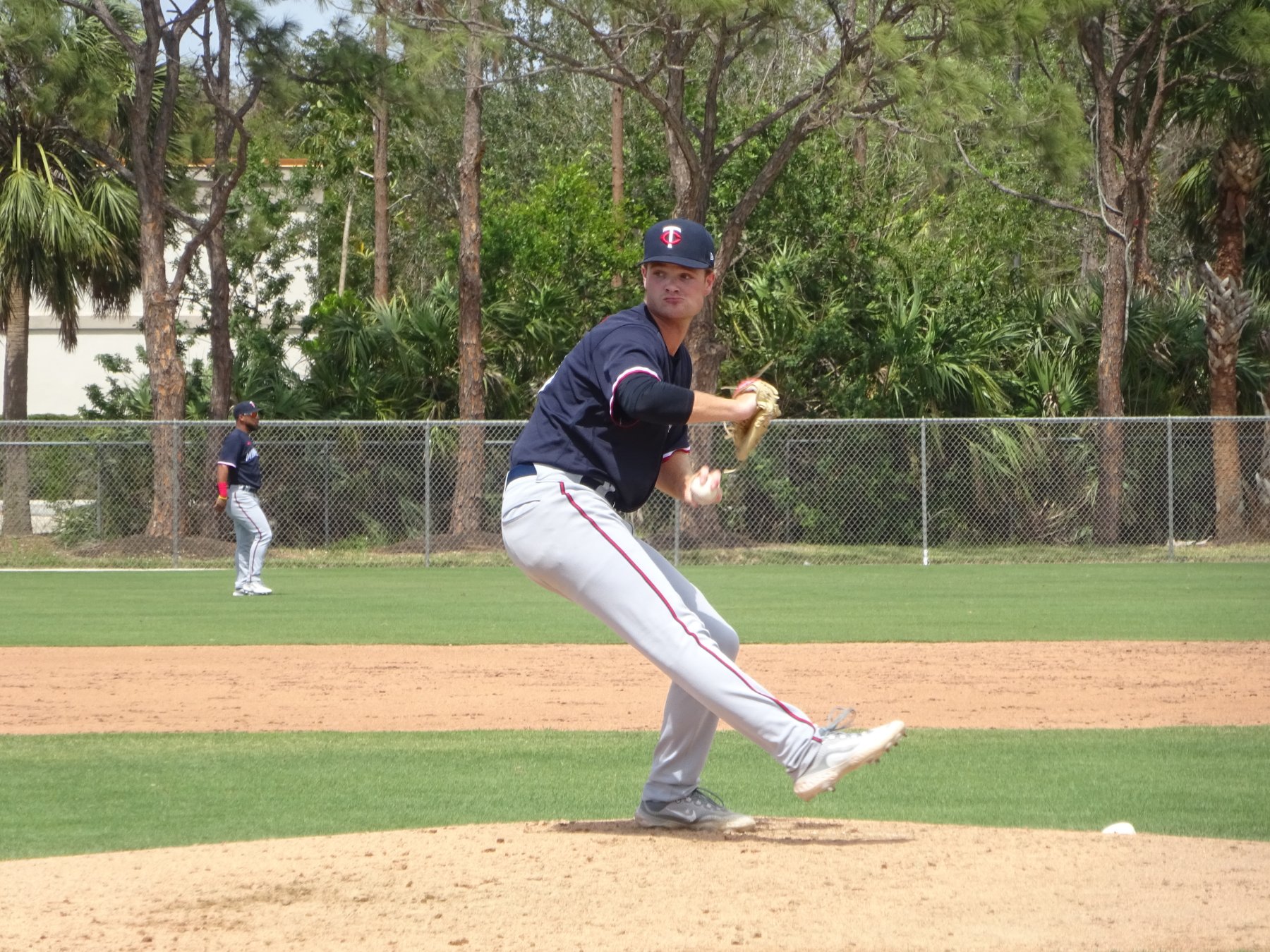 This is not the most flattering image of Balazovic but here he is putting in some side work before the games.  Afterward he went over to an adjoining field to practice pickoff moves to second and first but the photos are pretty nondescript.
Finally, a Derek Falvey sighting at the center of the back fields during the games.