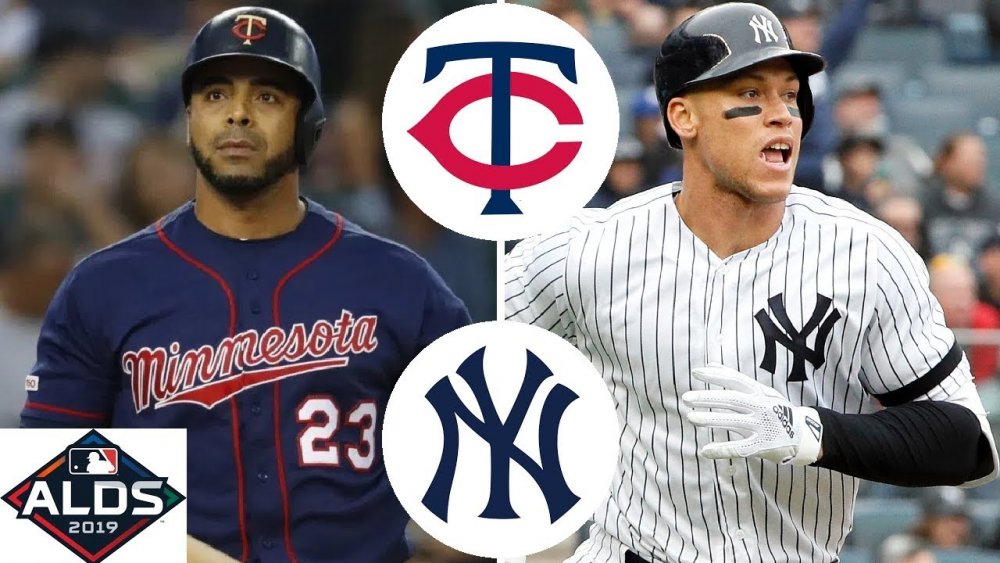 I hear the Pint commentators, I see the bloggers and TD writers and the posts saying the 16 game losing streak to the Yankees does not count - there are Twins who were not even born when this began - okay I exaggerate. But some were pretty young. It is a different team, different players - and that is true. I think we have said that in every playoff appearance.
Don't tell me that the players don't know about this - heck they might even read this rambling essay. Fans know it, the media knows it, and the Yankees know it. So am I nervous about the Yankees in this years playoffs? Yes.
Today on ESPN I read, "The Yankees have awoken. Watch out, American League.
A little more than a week ago the Yankees had lost their fifth straight game and dropped to 21-21. Even with the expanded playoff format, the unthinkable suddenly seemed possible: The Yankees were actually in danger of missing the playoffs. They were just a half-game ahead of the Orioles for the final wild-card spot, a mere one game ahead of the Tigers -- two teams that combined for 222 losses in 2019. "Droppin' Like A Stone," exclaimed the headline on the back cover of the New York Post, featuring a photo of Gary Sanchez dropping a foul pop-up.'
The Yankees have not lost since then and they are beyond winning. They are treating the Blue Jays like a last place team and they are the team that should be defeating the Yankees so they could play the Twins. But the Yankees have hit 383/.478/.957 in this series with 19 home runs. And they just got back Stanton and Judge.
Meanwhile the Bomba squad is .243 .318 .429 which looks good and compares with the Yankees who were really bad to start the season. The issue is who is rising? Who is getting momentum? Not that momentum means anything in the post season. But momentum is often a product of confidence and confidence does matter.
Right now I look at yesterdays lineup and it is
Kepler - 204
Donaldson 215
Polanco 264
Cruz 320
Rosario 251
Sano 220
Buxton 270
Gonzales 216
Jeffers 283
Polanco's BA is falling, Buxton is rising. Kepler and Donaldson have been at the same place all year. Cruz is our best despite a bad WS series. The other player with a good averages are Rooker who is injured.
On the bench we have Adrianza - 182, Jake Cave 219, Wade 258, Avila 174, and Astudillo 250.
I trust Wade over Cave and I am still disappointed we do not have Blankenhorn instead of Adrianza and Kiriloff instead of Cave. If Garver comes back I want Avila, not Jeffers to be removed.
The Yankees have 4 starters with era in the 3+ and their BP looks solid with only Ottavino having a bad year. We have had Dobnak lose his Cinderella status and Odorizzi has been plagued with bad luck and injuries. Hill is a great three inning pitcher and now people are hoping for Homer Bailey to come off the injured list. We have three pitchers under 4 era which includes Hill.
What worries me is the inconsistency in the bats. The 16 game losing streak might not mean anything, but Yankee lineup looks like it has fewer weak spots and a stronger bench.