ANNND Welcome back! To Minnesota Twins Whine Line on a Sunday. I hope you all enjoyed Minnesota Twins County Fair yesterday! LL Cool Bean brought the roof down at the beer garden last night, literally. The pig pen was stinking up the whole area, so we had to move on to another town...

We've been searching for the right words to describe what happened in the game yesterday. Instead, this gif accurately shows how we all felt by the end of it: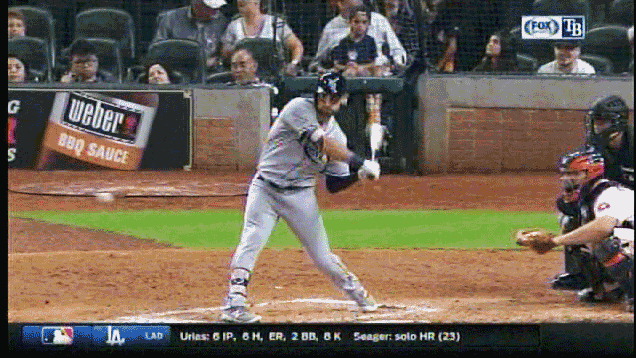 Much like Kevin Kiermaier, we're tough as fans. A little ice, heat, and stretching, and we're back at it today. The Twins are taking on the Blue Jays, and looking to snap a 9 game losing streak. This is all sounding like deja vu all over again... Before we talk more about deja vu, let's set the stage with lineups and weather....

It's going to be another beautiful day for our neighbors to the north. 78 degrees F/ 26 degrees C for the first pitch. A chance of thunderstorms beginning at 1 PM. Winds from the SSW at 10 MPH.
Minnesota Twins (49-80):
1. Brian Dozier ® 2B
2. Joe Mauer (L) 1B
3. Max Kepler (L) RF
4. Trevor Plouffe ® 3B
5. Miguel Sano ® DH
6. Jorge Polanco (S) SS
7. Robbie Grossman (S) LF
8. Kurt Suzuki ® C
9. Danny Santana (S) CF
P- Kyle Gibson ® - Let's see if he can bounce back from a 5 IP 5 ER 4 BB outing!
Toronto Blue Jays (73-56):
1. Jose Bautista ® RF
2. Josh Donaldson ® 3B
3. Edwin Encarnacion ® 1B
4. Russell Martin ® DH
5. Troy Tulowitzki ® SS
6. Kevin Pillar ® CF
7. Melvin Upton Jr. ® LF
8. Devon Travis ® 2B
9. Josh Thole (L) C
P- old friend R.A. Dickey - coming off a 6.2 IP 2 ER 2 K win against the Angels.
Once again we have a thrilling matchup on the diamond. Now, before we all start losing our minds, let's talk about Deja Vu....
Bullpen: Denny Hocking had a dead on observation yesterday that hits the nail on the head with this bullpen: "Baseball is unpredictable sometimes.Who would have thought the bullpen had issues that needed to be addressed this season?Some things you cannot plan or anticipate or address.." Very well done, Denny. If you're like me, you think to yourself, I've heard this before.... In fact, we could have said this the last 3 seasons. When is this madness going to end?!

Brian Dozier: If there's one positive out of this season, it's Brian Dozier being red hot at the plate. We doubted him at the beginning of the season, just like the last couple of seasons, and he bounces back in fine fashion. Now it's becoming expected deja vu that he hits bombs out of the park. His last 28 days have produced a .309/.350/.718 with 11 HR and 24 RBI. This is the kind of deja vu we all enjoy. Keep it up Dozier!

Recurring Dreams: A recent study says that 3 out of 4 people have recurring dreams. The most popular dreams in this scenario is being chased by someone, falling and not catching yourself, or being back at school. Didn't RiverBrian just talk about back to school? Is this a recurring Deja Vu loop?? I'm driving myself CRAZY!

Chief's Jokes: Now I know this has to be just me thinking Chief's game thread jokes are deja vu. Since each day he writes his own jokes to share with us during the game. Are some recycled? Am I being paranoid? Andrew Albers? Is this the year 2013? I need to get out of this deja vu loop....
I hope this is the last time that a 9 game losing streak feels like Deja Vu... Now let's snap this losing streak, and win a freaking game!
Let's go Twins!
Edited by Vanimal46, 28 August 2016 - 09:19 AM.