Christopher Crawford has an ESPN Insider article about top fantasy baseball prospects and May was featured prominently. I'm not an insider so I don't have the details but here is the link:
http://insider.espn....antasy-baseball
There's not much fantasy baseball talk on this site for good reason, but one thing from the article caught my eye, the pic:
Nope
https://encrypted-tb...32LFqNR_W2xs0-g
Nope
http://twinsdaily.co...394635103&stc=1
Almost
https://encrypted-tb...T7Clj45zUA2FCcd
There it is: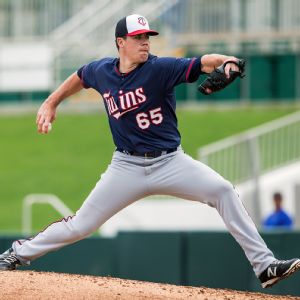 Sorry, but I can't stop drooling over that stride. That is not the typical stride of a Minnesota Twins pitcher and many people equate a longer stride to velocity. Drop and drive baby, mmmmmm. I can't wait.
Edited by nicksaviking, 23 June 2014 - 09:34 PM.