The Twins Almanac for February 5-11
Posted by Matt Johnson , 04 February 2017 · 2,441 views
al worthington
kent hrbek
max kepler
mark hamburger
chuck knoblauch
Here is the Twins Almanac for the week of February 5-11. Former Twins closer Al Worthington, Mounds View grad Mark Hamburger, and current Twins outfielder Max Kepler are all celebrating birthdays this week. '27 Yankees third baseman Julie Wera was born in Winona this week in 1902. Also this week in Twins history was a big payday for Bloomington's Kent Hrbek (1985), the Chuck Knoblauch trade ('08), and Terry Ryan's cancer diagnosis ('14).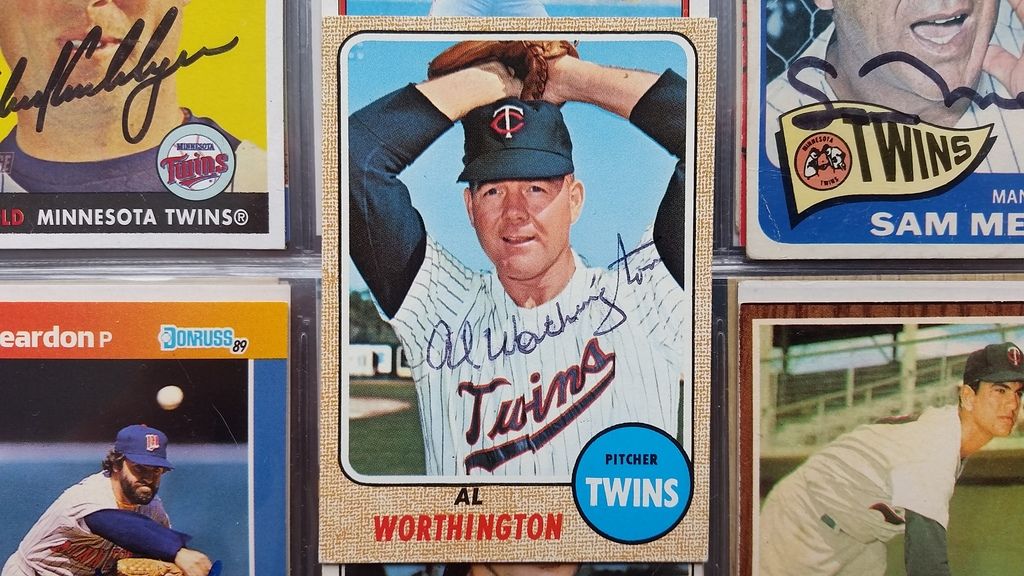 February 5
Happy 88th Birthday to Al Worthington
It's the birthday of former Twins stopper Al Worthington, born in Birmingham, Alabama in 1929. The Twins purchased the 35-year-old pitcher from the Reds on June 26, 1964, the same day on which Twins pitcher Gerry Arrigo took a no-hitter against the White Sox into the ninth at Met Stadium. Arrigo would complete a 1-hit shutout of the Sox. Worthington, meanwhile, would appear in 41 of the Twins' 81 remaining games, posting a 1.37 ERA.
Worthington was the first Twin to save 20+ games, going 10-5 with 21 saves and a 2.13 ERA during the Twins' 1965 American League Championship season.
Worthington was the first Twin to lead the league in saves with 18 in 1968 at age 39. Ron Perranoski ('69 and '70), Mike Marshall ('79), and Eddie Guardado ('02) are the only other Twins to do so.
Worthington lives in Sterrett, AL these days, and, incidentally, would be happy to answer your letter.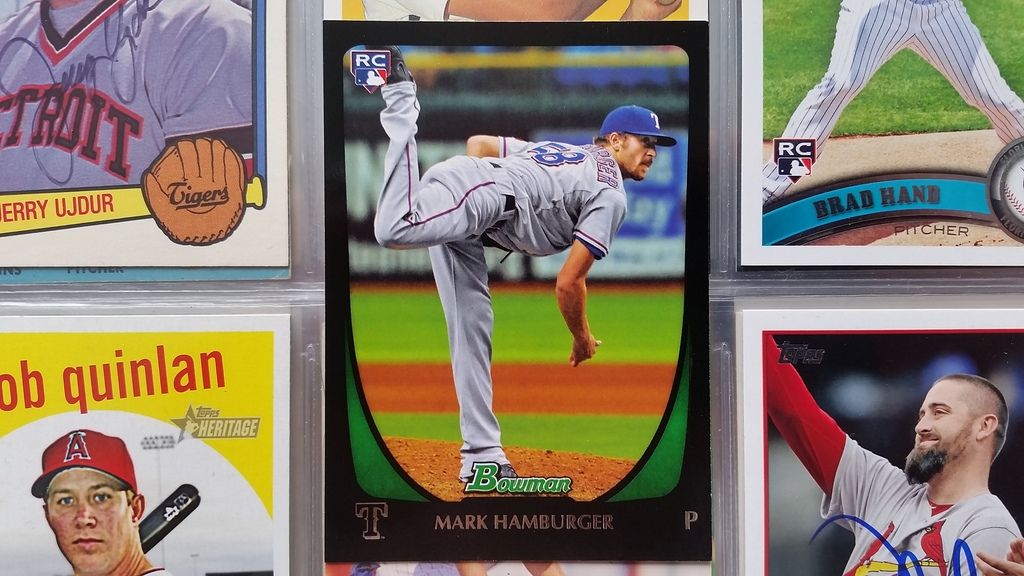 February 5
Mark Hamburger Turns the Big 3-0
Happy 30th birthday to Mounds View High School and Mesabi Range Community and Technical College alumnus Mark Hamburger, born in St. Paul in 1987. Hamburger was signed by the Twins in 2007, and traded to Texas for Eddie Guardado in August, 2008. He pitched eight innings over five games for the Rangers late in the 2011 season, posting a 1-0 record during his only big league call-up.
Hamburger subsequently spent time in the Padres' and Astros' organizations before being signed again by the Twins in September 2013. He never made it back to the majors, though. Hamburger pitched for the St. Paul Saints in 2016, going 12-6 in 21 appearances (20 starts), with a 3.29 ERA.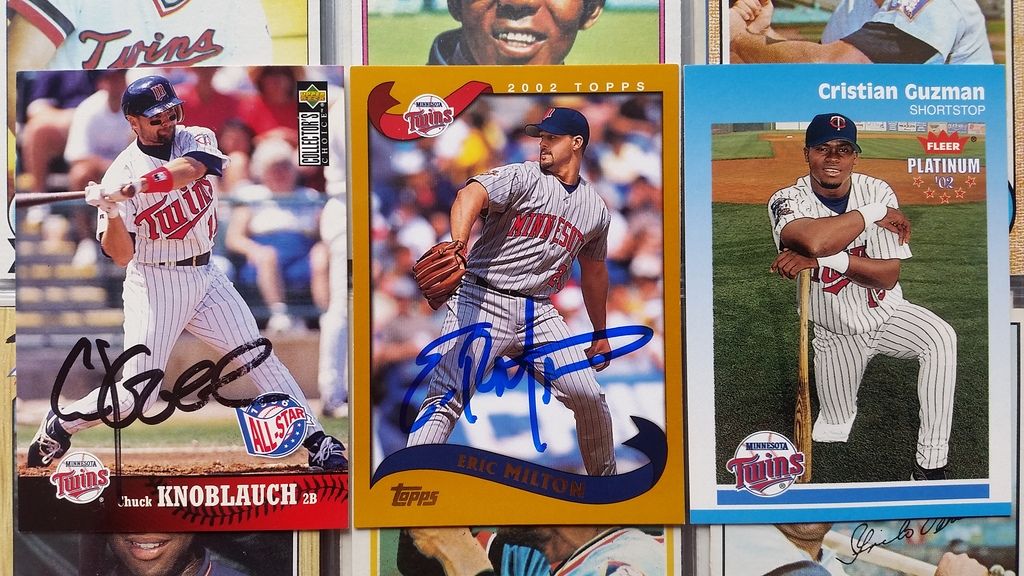 February 6, 1998
Twins Trade Chuck Knoblauch
The Twins trade All-Star second baseman Chuck Knoblauch to the New York Yankees for minor leaguers Eric Milton, Cristian Guzman, Brian Buchanan, Danny Mota and three millions dollars of George Steinbrenner's cold hard cash. There had been speculation for several years that the struggling Twins would deal hot commodity Knoblauch, and eventually he himself demanded to be traded to a contender.
Knoblauch was coming off a stretch of four sensational seasons in which he made three all-star teams, hitting .318 and stealing 188 bases. His 127 OPS+ over that stretch was three points better than that of Roberto Alomar.
The trade would ultimately go down as a win-win. Knoblauch was uneven as a Yankee. We all know about his struggles throwing the ball to first base. He continued to swing a solid stick, though, and the Yankees won the World Series in each of his first three seasons in New York.
Cristian Guzman, meanwhile, was the Twins' starting shortstop for six seasons, leading the league in triples three times. He never realized his full potential, but Twins fans sure saw some sparks from the exciting speedster. Milton jumped straight into the starting rotation, giving the Twins five solid seasons, highlighted by a no-hitter on September 11, 1999. Another highlight came on April 15, 2001 when Milton struck out eight of the first 10 White Sox he faced.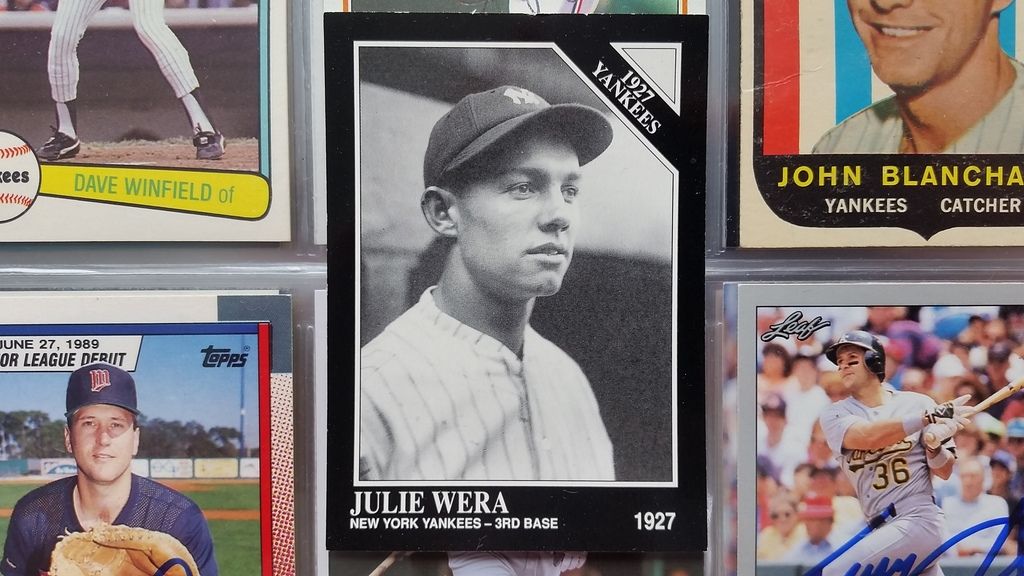 February 9, 1902
It's the Birthday of Julie Wera
Julie Wera, who played 38 games at third base for the vaunted '27 Yankees, was born in Winona, MN on this date in 1902. The 25-year-old Wera made his major league debut at Yankee Stadium on April 14, 1927, pinch-hitting for Hall of Famer Waite Hoyt against Hall of Famer Lefty Grove. He grounded out. Wera hit his one and only big league homer during a doubleheader at Yankee Stadium on July 4, 1927 in front of a then-record crowd of 74,000.
Wera did not play in the 1927 World Series in which the Yankees swept the Pirates. He did, however, receive the same $5,782 portion of the winners' purse as the rest of his teammates, which included Lou Gehrig and Babe Ruth. Nice bonus, considering that Wera's '27 salary was reported to be $2,400.
Julie Wera died of a heart attack at his home in Rochester, MN on December 12, 1975. He was 73 years old.
Read J.G. Preston's SABR BioProject biography of Julie Wera:
http://sabr.org/biop...person/2dc33add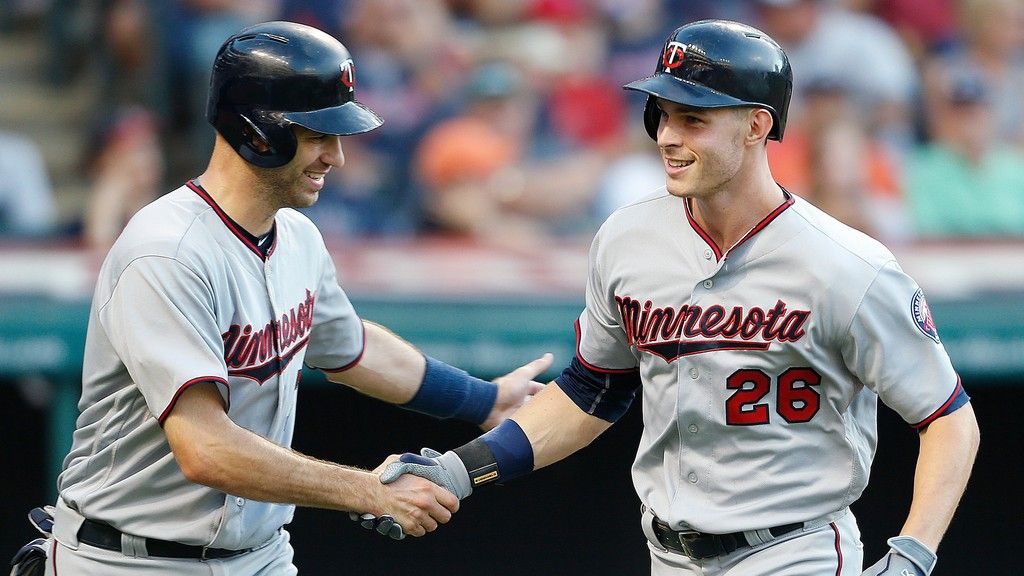 February 10
Happy 24th Birthday to Max Kepler
It's the birthday of Twins outfielder Max Kepler, born in Berlin, Germany in 1993.
Playing Cleveland at Target Field on August 1, 2016, Kepler became the fifth player in Twins history to hit three home runs in a game. The previous four were Bob Allison ('63), Harmon Killebrew ('63), Tony Oliva ('73), and Justin Morneau ('07). Brian Dozier joined the club on September 5, 2016.
Kepler's 3-HR game was the beginning of a historic offensive outburst for the team as a whole. Mired in one of the worst seasons in franchise history, the Twins hit a team record 19 extra-base hits over a two-game span.
They set a milestone in the third game of the series, too, putting up 10 runs in three straight games against the same team for the first time. They had scored 10 runs in three straight games before, but not against the same team. They would lose the fourth game of the series 2-9.
February 10, 2014
Terry Ryan Reveals Cancer Diagnosis
The Twins release a statement on behalf of 60-year-old General Manager Terry Ryan revealing that he has been diagnosed with skin cancer in his neck.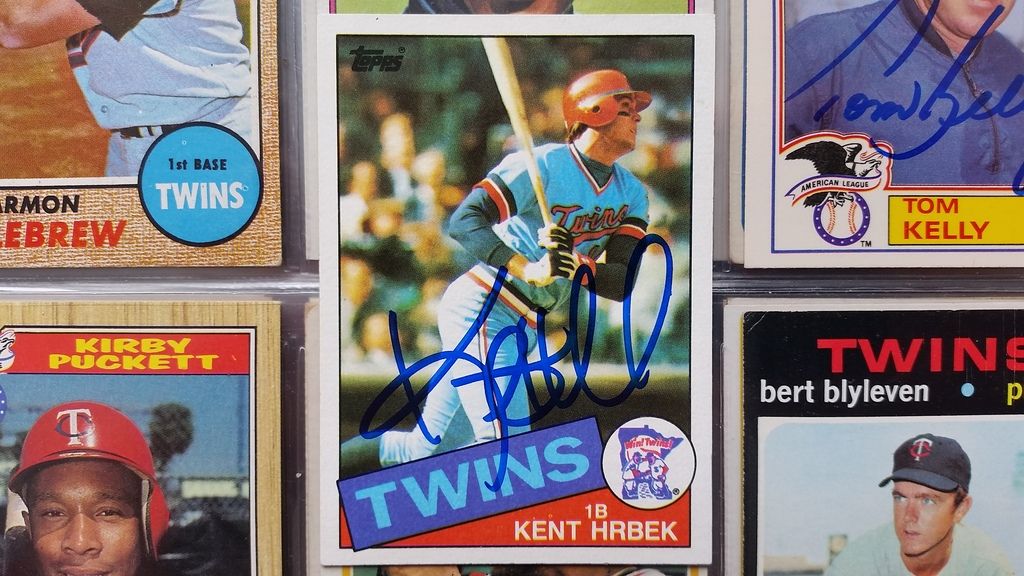 February 11, 1985
Kent Hrbek Cashes In
1978 Bloomington Kennedy High School grad Kent Hrbek signs a 5-year, 6 million dollar contract, meaning he would be the first player in Twins history to earn a million dollars for a single season's work. Hrbek celebrated by going ice fishing outside his Lake Minnetonka home.
Keep in touch with
@TwinsAlmanac
on Twitter and on
Facebook
.
tarheeltwinsfan likes this