The Twins Almanac for May 7th
Posted by Matt Johnson , 06 May 2016 · 1,351 views
twins almanac
tom kelly
roy smalley
carlos gomez
dan gladden
May 7, 1965
Twins Commit Seven Errors
The Twins committed 7 errors in a 13-5 loss to the White Sox at home. Shortstop Zoilo Versalles and third baseman Rich Rollins each committed two errors, while Harmon Killebrew, Earl Battey and St. Paul-native, Jerry Kindall, added one each. Every infielder plus the catcher committed an error. Despite the 7 errors, Twins pitching still gave up 10 earned runs. Nimrod, MN-native, Dick Stigman, started the game for the Twins and lasted just 3 ⅔ innings, allowing 4 runs (all earned) on 5 hits.
May 7, 1978
Roy Smalley Walks Team-Record 5 Times
Roy Smalley set a team single game record when he walked 5 times in a 15-9 Twins win in Baltimore. Smalley also hit a double in his sixth at-bat, driving in left fielder, Willie Norwood. Smalley walked in each of the first three innings, the first two vs. 1990 Hall of Fame inductee, Jim Palmer, who only lasted 1 ⅔ innings, allowing 6 runs on 3 hits and 5 walks. Willie Norwood stole second during each of Smalley's first three at-bats, which eventually ended in walks anyway. The Twins scored 9 of their 15 runs in the first three innings. Starting for the Twins was Alexandria (MN) High School alumnus, Gary Serum, who only lasted 4 ⅓ innings, allowing 5 runs on 8 hits, but did not walk a batter.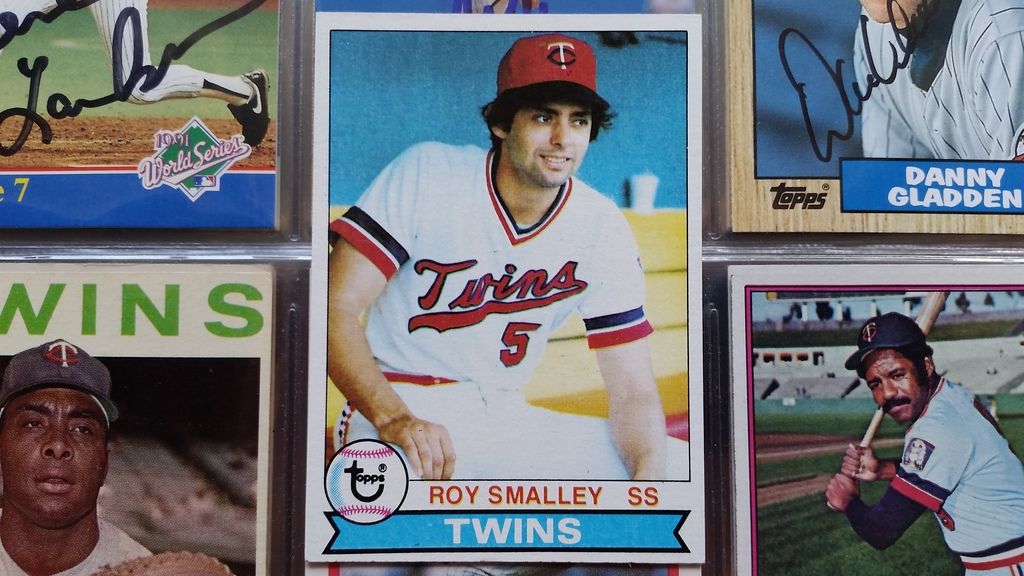 May 7, 1989
Dan Gladden Makes Second Pitching Appearance
Dan Gladden made his second big league pitching appearance in a 12-1 loss in Cleveland. Gladden allowed only 1 run on 2 hits and a walk. Not bad considering that Cleveland had scored 11 runs over seven innings against Minnesota's full-time professional pitchers.
May 7, 2000
Tom Kelly Wins 1,000th Game
Tom Kelly became the 46th manager in Major League history to win 1,000 games as Minnesota beat Detroit 4-0 at the Metrodome. Joe Mays, who entered the game with an 0-4 record, pitched a complete game, 5-hit shutout for the Twins.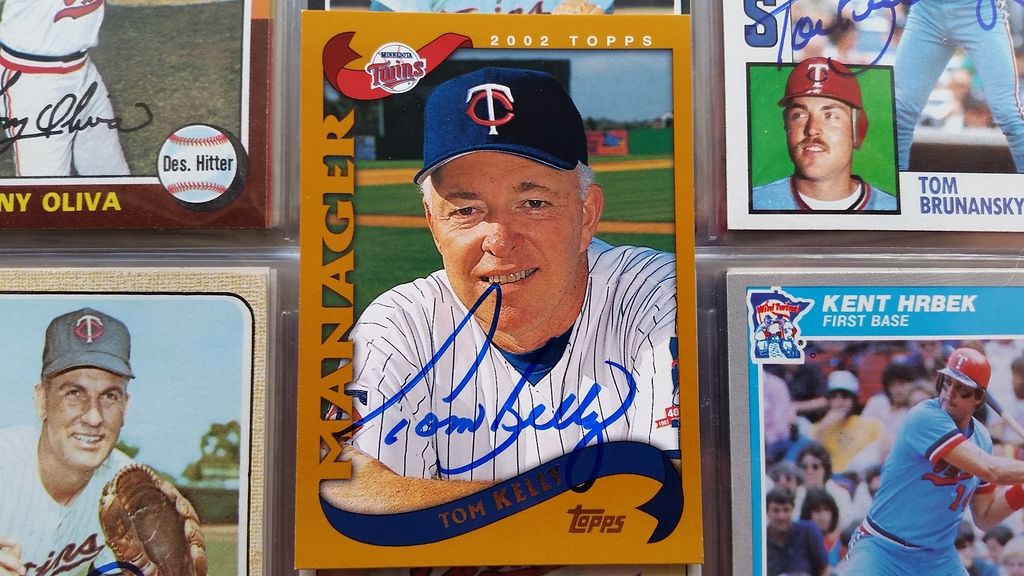 May 7, 2008
Carlos Gomez Hits for the Cycle
Leadoff hitter Carlos Gomez hit for the "natural cycle" in reverse in a 13-1 Twins win versus the White Sox in Chicago. Gomez led off the game with a home run, and then hit a triple, double and single, in that order. Gomez had 3 RBI, 2 runs scored and also struck out twice. Nick Punto hit the first of his two home runs of the season. Livan Hernandez pitched the complete game for the Twins, improving to 5-1
Keep in touch by like the Twins Almanac on Facebook, and by following
@TwinsAlmanac
on Twitter.