Twins 1st Grand Slam OTD in '61
Posted by Matt Johnson , 16 April 2016 · 863 views
twins almanac
bob allison
zoilo versalles
April 16, 1961
Twins 1st Grand Slam
In the top of the 1st in game 1 of a doubleheader in Baltimore, Bob Allison hit the first grand slam in Twins history. Baltimore's Chuck Estrada, who had tied for the league lead with 18 wins the previous season and who would win 15 in 1961, walked three straight to start the game before giving up a home run to the cleanup hitter, Allison. After giving up a double to Jim Lemon, Estrada was pulled, having pitched to just five batters. Relief pitcher John Papa didn't fare much better, walking home two more Twins runs before Dick Hall, the third pitcher used by Baltimore in the 6-run 1st, came on to get the final out.
Bob Allison added a 3-run home run in the 6th, giving him 7 RBI for the game. The Twins won 10-5.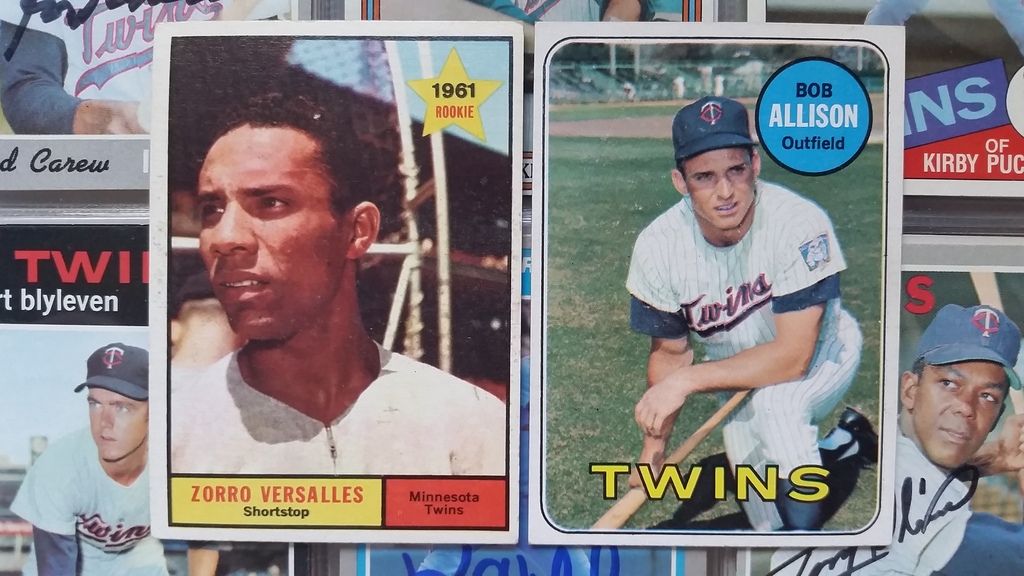 In game 2, the Twins held a 4-2 lead going into the bottom of the 9th. With 1 out and the bases loaded, Baltimore crept within 1 on an RBI groundout. Then, with 2 down, runners on second and third and future-Hall of Fame manager Whitey Herzog pinch-hitting for future-Hall of Fame knuckleballer Hoyt Wilhelm, Twins pitcher Ray Moore unleashed a wild pitch, allowing Baltimore to tie the game 4-4.
In the top of the 11th, Zoilo Versalles hit a 2-run home run and Chuck Stobbs slammed the door in the bottom of the inning.
For the history of the Minnesota Twins, told one day at a time, like The Twins Almanac on Facebook and follow
@TwinsAlmanac
on Twitter.
For the stories of the Major Leaguers who grew up in Minnesota, like Major Minnesotans on Facebook and follow
@MajorMinnesota
on Twitter.