Foot, Meet Throat: A 2020 Offseason Blueprint
Posted by Andrew Luedtke , 11 November 2019 · 3,844 views
offseason
eddie rosario
zack wheeler
pitching
In January 2019, Thad Levine answered a question at Twins Fest:
"The best time to acquire players of that magnitude is when your window to win is wide open, not when you got your fingers underneath the window and you're trying to jam the window open. I want to do it when we're projected to win the Central and we're ready to put our foot on someone's throat".
After a fantastic 2019 season ending in a disappointing fashion, Derek Falvey addressed the media and is quoted as saying "We're going to target impact pitching".
Well, time to put up or shut up, Falvine.
I put together what I believe should be a realistic outcome for the 2020 offseason based on the above statements from the front office.
1. Leave the historic 2019 offense alone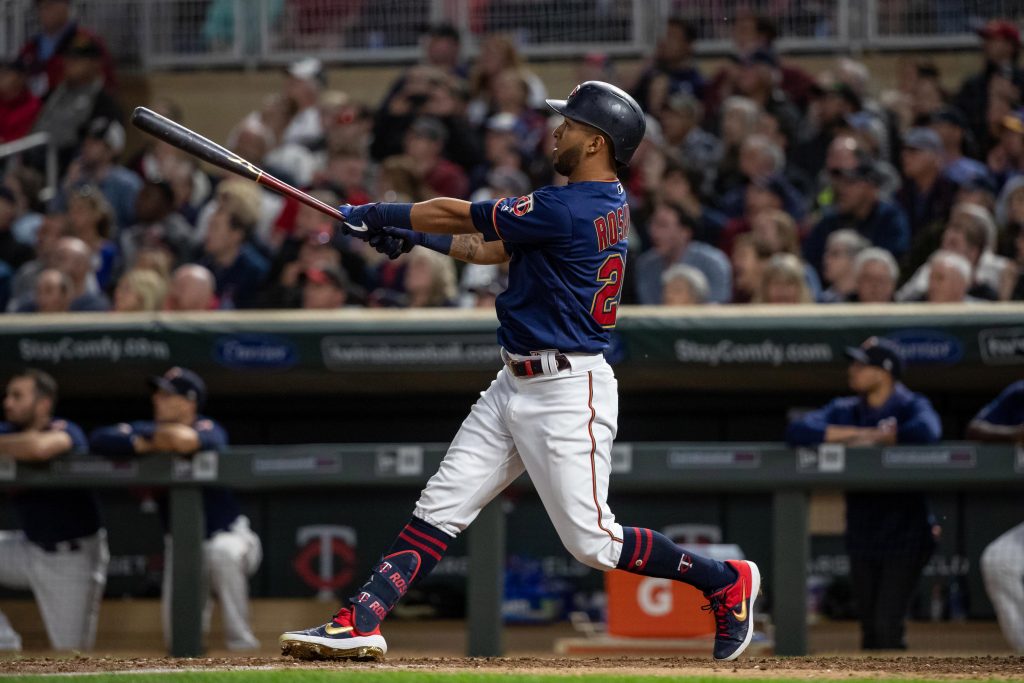 In this plan, I didn't change anything with the offense that set a MLB record for home runs. This includes picking up CJ Cron's option.
As long as the team is healthy, they should have no problem scoring runs. Maybe the biggest move was the one not made - trading Eddie Rosario.
I don't think the Twins (nor the fans) are going to like what the return for Rosario would be. Keeping the unofficial captain of this team intact will keep the offense rolling. Hopefully a healthy ankle will help him move around the outfield better improving on his down defensive metrics. I am hopeful Eddie might even take a step forward in 2020.
2. Beef up the bullpen
The one silver lining in the Sam Dyson injury is that the Twins were forced to use other arms in high leverage situations down the stretch. They discovered Tyler Duffey and Zack Littell could be solid pieces in late innings. Adding to an already promising mix with Will Harris (2/$16M contract) and Drew Pomeranz (2/$7mil contract) will give Rocco plenty of options in 2020.
Will Harris quitely had a 2019 season with a 1.50 ERA and 9.30 K/9 in 60 innings. Oh, and he has appeared in 23 postseason games - 12 of which came this year during the Astros World Series run. His age (35 on opening day) could be one cause for concern. A two year deal feels right, here.
Drew Pomeranz is an interesting one. An absolute disaster in 2018 and most of 2019 makes this signing questionable. However, 26 innings of lights out baseball in Milwaukee make it seem like there may be more potential here. He has increased his velocity after a permanent move to the bullpen, has always been lights out vs lefties, and now will be working with Wes Johnon. Sign. Me. Up.
Pair him with Taylor Rogers and we could be looking at a bullpen that is a nightmare for opposing managers playing matchups. Pomeranz would come at a discount, of course.
3. Sign a veteran backup catcher
Martin Maldonado makes some sense here as a backup. Very poor offensively but a solid backstop. I would be open to other options here, such as Jason Castro on a one year deal, but am thinking he would want a chance to start somewhere else. I know Anaheim needs a catcher
4. Go find an "ace" starter and keep Jake Odorizzi
OK, it's put up time, Falvine. Sign Zack Wheeler.
When you said "impact pitching" - this is what it means.
Not Kevin Correia or Mike Pelfrey which is some people's opinion of impact (*cough* Terry Ryan).
Go get us a guy that is equal to, or, with the potential to be better than Jose Berrios.
This free agent market is flush with solid top of the rotation targets that do not grow on trees, for the Minnesota farm system at least. I think Wheeler makes a lot of sense. A 5/$125M contract would be by far the biggest free agent contract in Twins history but, the time is now.
There is no excuse. Get. It. Done.
Zack Wheeler 2018-2019:
Innings: 377
ERA: 3.65
K/9: 8.9
Yeah, I'd take that in this rotation.
Other acceptable "ace" type pitchers - Gerrit Cole, Madison Bumgarner, Stephen Strasburg, or Hyun-jin Ryu
Also, depending on the outcome of Odorizzi and his qualifying offer, the Twins have to find a way to bring him back. If he rejects, they have the upper hand compared to other teams. A three year deal sounds about right. Plus, Jake likes it here. His kids are Vikings fans now. I pray for them.
5. Bring in a vet presence to stablize rotation
MLB.com reported that
Cole Hamels is open to a one-year deal on a win now club.
Hey, Cole! Over here!
Come on out to Minnesota.
Bringing in a veteran like Cole with playoff experience (and a connection to Thad Levine, might I add) will stabalize the rotation and give a solid 4 starters to run train on the AL Central in the regular season, plus be ready for any October opposing matchup.
Hamels put up soild numbers as a Cub. He was lights out in the first half of 2019 but an injury derailed the mid point of his season, and it never really seemed like he recovered.
A 2020 rotation of:
1. Wheeler
2. Berrios
3. Odorizzi
4. Hamels
5. Dobnak/Graterol
Sounds like a winning recipe to me. A recipe that might not add up to 101 regular season wins again, but hey, it can't do worse in the playoffs!
*This was not a dare, @BaseballGods*
Total payroll:
$141.5 million
A Twins franchise record but very realistic. Anything lower than this, with the free agent pitching market as stacked as it is and a desperate need to fill the rotation, is an absolute insult to the fanbase.
The improbable 2019 Twins magic season captured fan interest in Minnesota again. We got a taste of playoff baseball at Target Field for the first time in 9 years and we want more. The window is wide open. It's time for the Pohlad's and the front office to honor their promises and give us a team to dream on in 2020.
Foot, meet throat.
Time to stomp on the competition in the AL central and get back to the playoffs.
brvama, dbminn and Tom Froemming like this